Sunday share tips: Tristel, WH Smith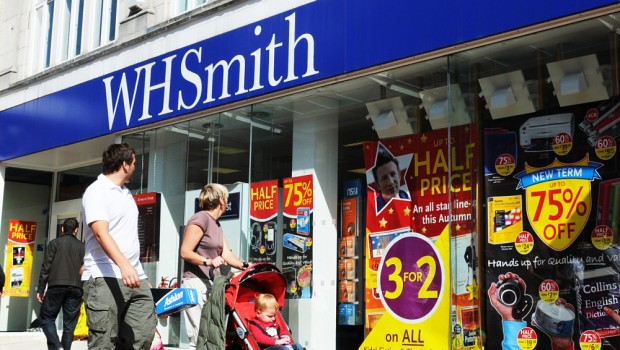 Tristel will almost certainly benefit from demand for disinfection products amid the growing panic over the coronavirus, the Mail on Sunday's Midas column said.
Governments, hospitals and consumers will all increasingly focus on effective disinfection.
The company, whose products are based on its proprietary chlorine dioxide technology, has been expanding into new geographies and developing new applications.
So where as at the start, in 1993, the firm was focused on products to help disinfect endoscopes, it now helps to disinfect a variety of medical instruments.
It is also piloting new products for use on hospital surfaces and floors.
Of those new products, Midas said: "This type of kit is widely acknowledged to be more effective than most traditional disinfectants and take-up is likely to be considerable."
And while it typically takes some time to gain regulatory clearance for new products, the Chinese People's Army has already placed some orders for them and other governments may soon follow suit.
Its products have also caught the eye of Australian ophtalmologists, eager to avoid coronavirus infections when treating patients.
Tristel shares are one of the few that have risen so far in 2020.
"Gaining approval for new products is a notoriously slow process in the healthcare industry and Tristel has taken time to become established. Looking ahead however, sales and profits should accelerate – as coronavirus concentrates minds on the importance of effective hygiene," Midas said.
"At £4.45, the shares have long-term potential."
WH Smith's main strength, its exposure to the travel industry, quickly morphed into a weakness amid the coronavirus pandemic, but the stock remained a 'buy' said Sam Chambers in the Sunday Times's Inside the City column.
As a result, the retailer was forced into a profit warning in February, telling shareholders that the new coronavirus would cut its underlying full-year profits by £30-40m to roughly £130m.
Furthemore, said Chambers: "The combination of Donald Trump's suspension of flights into America from 26 European countries and the inevitable decline in footfall on the high street could mean the virus's full impact is greater still."
Nevertheless, the tipster judged that WH Smith would be able to "ride out the storm".
In 2019, it generated £109m of free cash flow and its leverage stood at just 0.9 times' its underlying earnings, he pointed out.
"Predicting when the impact from coronavirus will end is little more than guesswork at this stage. But there is no reason to believe WH Smith, a mainstay on the high street that started as a news vendor in 1792, will be consumed by it.
"At this price, WH Smith represents something of a bargain — unlike the confectionery it places by the tills. Buy."