Sunday share tips: Taseko, Superdry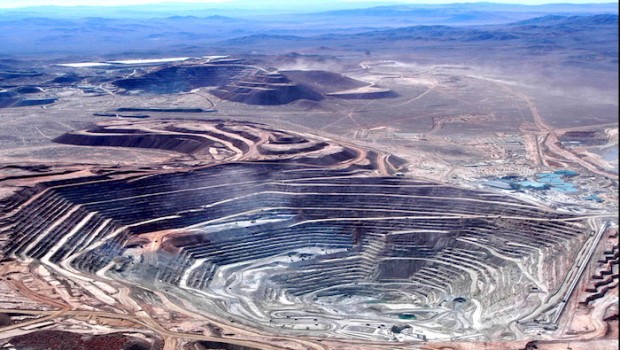 The Mail on Sunday's Midas column told readers to 'buy' shares in Canadian copper miner Taseko in anticipation of further top-line growth, not least as its Florence mine in the US comes onstream.
Taseko already operates the Gibraltar mine, the fourth largest open put mine in North America with an annual output of 140m pounds of the industrial metal.
Better still, while production costs at Gibraltar vary between $1.30 and $1.90 a pound, at its Florence mine, in the Arizona desert, they are expected to fall to $1.10.
That's thanks to the production method which will be employed there, with a mix of water and sulphuric acid allowing Taseko to dig for the metal directly, instead of the iron ore containing it, as most companies do.
The 85m pounds of output expected from Florence will therefore also have a 90% smaller carbon footprint.
US regulators have already granted a provisional permit from state regulators and a full license is expected in the coming month, with federal approval set to follow.
The company also has another four asset which might come on stream.
"Taseko has been listed in Toronto for years but only joined the London market in November 2019," Midas said.
"The shares have done well in recent weeks but they should continue to rise, as copper prices increase and Florence comes closer to production. At 65p, the stock is a long-term buy."
The Sunday Times's Sam Chambers thinks that readers should avoid stock in fashion retailer Superdry.
Writing in his 'Inside the City' column, Chambers cited estimates from Peel Hunt analysts for an underlying pre-tax loss of £25.8m in 2020 followed by another £16.4m of red ink in 2021.
A key reason for the expected losses, Peel Hunt said, were the firm's exposure to department stores and city centres.
True, chief executive officer Julian Dunkerton could not be blamed for the Covid-19 pandemic.
Activist funds Oasis and Gatemore Capital, who now held over 8% of the company's shares, remain supportive "but the pressure to deliver the turnaround he has promised is on," Chamber said.
Dunkerton's relationship with his new chairman, Peter Williams, was a fraught one as well, Chambers added.
Covid-19 had also trampled on any green shoots from the company's recently expanded product range.
"This is a stock to keep in the wardrobe. Avoid."