Sunday share tips: Phoenix Group, AB Dynamics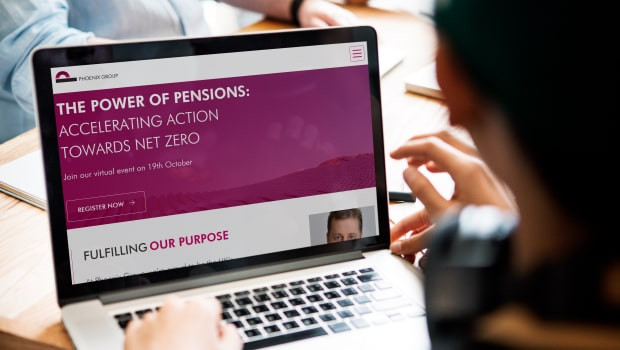 The Financial Mail on Sunday's Midas column recommended readers 'buy' shares of Phoenix Group, highlighting how it appeared to be on a path to strong growth and higher dividends.
In particular, the tipster highlighted the measures being adopted by the company to see staff through the cost of living crisis.
The company's chief executive officer, Andy Briggs, believes that treating staff well improves customer services, in turn strengthening the company, allowing it to reward its shareholders.
Furthermore, the company does not manage the £270bn of assets of its customers directly, instead outsourcing the service specialist investment managers with instructions to focus on predictable returns for customers and shareholders.
It also hedges its business against inflation.
The company is anticipating finishing 2022 with £1.4bn of cash and a similar outcome is pencilled in for 2023 and 2024.
As well, the firm is intent on further expansion, both organically and through acquisitions which should entail continued strong cash generation and rising dividends.
"Phoenix is a rarity in today's markets – a company that is making strides, expressing confidence about the future and appears set on a path of strong and growing dividends.
"At £6.61, the shares are a buy. "
The Sunday Times's Lucy Tobin recommended AB Dynamics to readers, the AIM-listed car safety engineer.
In order to be certified, in 2015 a car needed to pass 84 tests, a number that looks set to rise to 420 by 2023 and according to Peel Hunt analyst Henry Carver may rise to "perhaps a multiple of 600" by 2030, as motor cars evolve into self-driving computers on wheels.
Indeed, sales for the six months to February jumped 39%, although net cash fell 16%.
Yet the shares have fallen by 30% over the past 12 months due to fears over the recession's impact on car sales.
City analysts nevertheless believe the share are "cheap" with Peel Hunt having a £28 target price for the shares.
In parallel, the company has company has been diversifying into industrial equipment and defence while regulations worldwide are increasing.
"AB has a strong balance sheet with a net cash standing of £28 million providing scope for acquisitions and investment," Tobin said.
"Its trajectory may be bumpy, but AB Dynamics looks worthy of the ride. Buy."