Sunday share tips: Pendragon, TMT Investments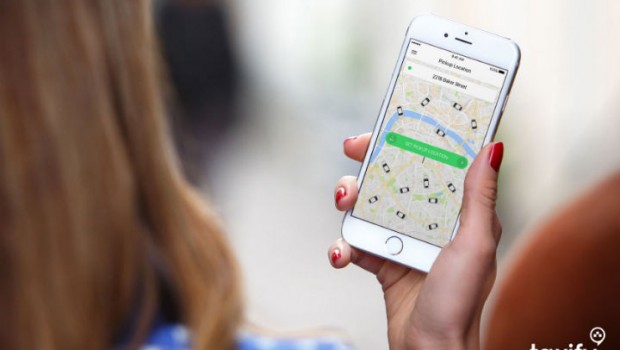 In his 'Inside the City' column for the Sunday Times, Sam Chambers was looking at the tough times facing the motor retail industry in Britain - and specifically, the challenges being experienced by the main market's Pendragon.
Chambers noted that the higher cost of car finance, and confusion over the future of tax policy on petrol, diesel and hybrid fuel, had led to a 4.1% fall in new car registrations last month - the fifth month of declines on the trot.
Adding to that at Pendragon was the retirement of 30-year chief executive Trevor Finn in December.
Even though Finn pledged to stay on for three months in a bid to ensure an "orderly transition", his successor, Mark Herbert, penned his resignation letter in precisely that length of time.
"Will the disruption in the boardroom send Pendragon spinning off the road?", Chambers asked.
The company - which owns the Evans Halshaw and Stratstone new car retail brands - had set its focus on used cars with its 'Car Store' operation, which was a strategy Herbert was not happy with.
Car Store currently had a glut of stock, and was expected to contribute a loss of £25m to the firm's accounts.
Pendragon did have some positive points, according to Chambers, with a "stable and profitable" fleet leasing business, and a growing software business which was successfully licensing its technology to other motor retail companies.
Last year, Pendragon's sales totalled £4.6bn and its pre-tax profits came in at £47.8m, but in the first quarter it turned in a pre-tax loss of £2.8m, and warned shareholders it was expecting a "significant" interim loss in September.
Its board did claim it was anticipating a second-half return to profitability - something Chambers said could prove "overly optimistic".
Changes from car manufacturers weren't helping the situation, as they were being compelled to change their emissions testing regimes to better reflect driving in the real world, which Chambers said could cause bottlenecks in the supply chain - something Pendragon's listed rival Lookers warned markets about in July.
In that case, manufacturers could have fewer fresh vehicles to send to retailers, which could be exacerbated for British firms as a weaker sterling meant the manufacturer would have to accept thinner margins.
A disorderly Brexit in little more than 80 days would only add fuel to the fire, with consumers expected to seal their wallets shut - a big risk for Pendragon ahead of the 2021 due date for a £240m debt refinancing.
Chambers said investors could be forgiven for feeling a bit of deja vu, given that in 2011, the company surprised markets with a 10p-per-share cash call to help it bring down its then-£300m worth of debts.
It worked out for the brave shareholders who put their money behind it, as they more-than-quadrupled their money over the ensuing four years.
"Pendragon is not yet at that point," Sam Chambers wrote.
"Even with the share price near its lowest level for seven years - 11.2p, down by half since January and valuing the group at £157m - investors should steer well clear. Avoid."
Over in the Mail on Sunday, Joanne Hart was focussing on TMT Investments - an AIM-traded tech-focussed investment firm - and in particular, the cash it has poured into minicab booking company Bolt - formerly known as Taxify.
TMT was faced with scepticism when it joined AIM in 2010 at $1, but those shares were now at $3.69, with Hart saying they were like to to "gain ground" in the coming months and years.
The firm seeked out unlisted businesses that were growing fast and generating revenue, but were still valued at a reasonable level.
Once invested, it apparently helped its portfolio companies to develop and, all things going to plan, sold its shares within a few years for a decent profit.
For example, it spent $1m on a stake in project management software developer Wrike in 2012, before selling its stake earlier this year for a whopping return, at almost $23m.
It had a specific speciality in forming relationships with tech startups in Russia and Eastern Europe, with Hart noting that Wrike's Russian founder "took to the TMT team" thanks to their shared language and culture, as well as TMT's technology chops.
Its most successful investment thus far was minicab app Bolt, which competes with the likes of Uber in a number of markets, and into which it put $0.32m in 2014 - an investment that was now reportedly valued at $22m.
The Eastern Europe connection was there, too, with Bolt being founded by Markus Villig in 2013 in Estonia - the same country in which Microsoft's massive communications service Skype was born.
It also had investments in some UK firms, including MEL Science - an e-commerce business run by a Russian, which sells virtual reality-based chemistry sets, which allows children to see molecular changes as they carried out experiments.
The sets, popular as gifts, were also reportedly being increasingly used by schools, with MEL keen to explore other areas of education with its products.
Looking at its strategy, Hart said that each year, the TMT team looked over "hundreds" of companies and took them through a "rigorous" selection process, before singling out the firms it thought would be successful.
Each investment usually fell somewhere in the range of $1m to $2m, with the breadth of the portfolio helping to offset the pain if and when some investments failed to bear fruit.
In the last nine years, the company had made almost $40m from selling its investments, with Hart adding that even though it did not pay regular dividends, it had made two one-off payments - one in 2016 and another earlier this summer.
She reckoned TMT's prospects were bright, explaining that it took a "reassuringly conservative" approach to the way it valued its portfolio, meaning a number of them were likely to be revalued at higher prices as they were sold.
At the same time, it reportedly had a number of "attractive" deals in its pipeline, which were likely to generate returns in the coming years.
"An AIM company run by Russian entrepreneurs investing in private tech firms will not suit every investor," Joanne Hart wrote.
"But the tech sector is booming and TMT has shown a knack for seeking out success stories."
She said the stock is traded in dollars, as that was the currency in which TMT did most of its business.
"But investors can buy shares using pounds and pence, and brokers will simply convert the cash into dollars.
"At $3.69, this could be a rewarding punt for the adventurous investor."