Sunday share tips: Manolete Partners, Midwich Group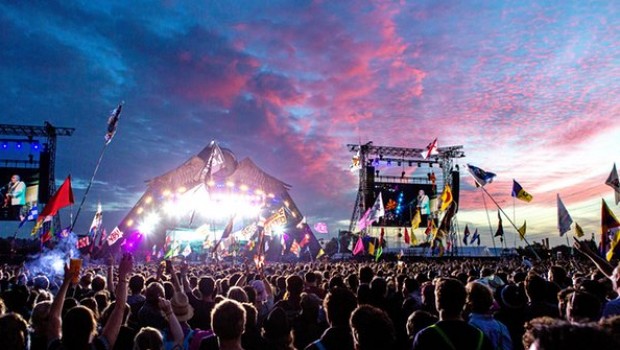 In her 'Inside the City' column for the Sunday Times, Emma Dunkley wrote that litigation funders were on the receiving end of bad press in recent times, pointing out Neil Woodford-backed Burford Capital as becoming a "cause celebre" after activist investor Muddy Waters published a scathing report on it in August.
She said that, even though the attack by Carson Block - founder of Muddy Waters - was focussed on Burford and its accounting in particular, it saw other players in the litigation funding space come under the microscope as well.
Manolete Partners, Dunkley said, was one of a number of listed firms that worked to quickly distance itself from Burford in the fallout from the Muddy Waters report.
Manolete, backed by UK venture capitalist Jon Moulton, was listed last December at 175p per share, raising £16m for the firm which differentiates itself from its peers by focusing on insolvency litigation.
When a company goes over the brink, Manolete finances the insolvency practitioner and its legal team in a bid to get as much money back for creditors as it can.
Dunkley explained that Manolete buys the claim, giving it the right to sue, which then allows it to go after directors for a share of the "winnings", with creditors tending to get back at least 60%.
Its cases can range in size between £20,000 and more than £70m.
Peel Hunt recently suggested that changes to the rules in 2016 had led to the primary form of insolvency litigation funding had become "less attractive to claimants", opening up the market, which is purportedly worth £1bn each year.
The sector, however, remained "haunted" by the Burford debacle, Dunkley said, with Manolete telling the market that the shorter duration of its cases made it easier to accurately value them and account for anticipated gains.
Chief executive Steve Cooklin had said that its case duration tended to be less than a year, and added that just two of its 330 cases had ended up going to trial - both of them settling, with Manolete collecting the money.
Analysts tended to agree, with Dunkley noting that they had said Manolete's ownership of cases gave it "far greater" insight and control, meaning it could cut off losing cases rapidly and at minimal cost.
Its shares were still affected by the Burford situation, however, losing a third in the aftermath last month to 370p, though they had since recovered somewhat to close at 510p on Friday.
Manolete's growth outlook was also looking positive, with analysts at Arden expecting it to go after claims of larger value, which would see it score bigger settlements.
The firm has already invested in 59 new cases in the year thus far, equivalent to the number it backed in the entire year to the end of March.
"Despite the growth prospects, the sector is now under greater scrutiny," Emma Dunkley said.
"Steely nerved investors might view Manolete as attractive, but with litigation funders under the microscope, it is a sector to avoid."
Over in the Mail on Sunday, Joanne Hart was looking at audio visual specialist Midwich for her 'Midas' column, noting that the company was behind much of the technical aspects of Stormzy's widely-lauded performance at Glastonbury in June.
Despite that, its shares had lost 12% in the last three months alone, last closing at 526p - down from a high of 685p seen a year ago.
Hart described the decline as "undeserved", explaining that the business had been delivering solid results as boss Stephen Fenby remained optimistic about the future.
That was something backed up by brokers, as well, with expectations that Midwich shares would reach 720p in the next couple of years.
The company - founded in 1979 in Norfolk, where it remains - has become one of the largest independent audio visual firms in the world, boasting 17,000 customers across Europe and Asia Pacific.
It supplies its clients with specialist gear from hundreds of manufacturers, to be used in applications ranging from concerts and music festivals to schools and universities, and company conferences.
Some recent projects include the installation of display screens in 190 Ferrari showrooms, and the audio equipment at the new Tottenham Hotspur stadium.
In some cases, Hart said, Midwich was simply a middleman between manufacturers and installers or end-users, but in many cases it provided specialist advice as part of a customer's project.
The company remained a small player in the global market, but Hart wrote that it was growing at a decent pace both organically and through acquisition, with Midwich taking on four newly-bought firms in Switzerland, Norway, Spain and Italy in the last year, helping to expand its geographic reach.
On that front, it was also eyeing up the United States - the world's largest audio visual market, but also the most competitive, meaning Fenby and the board would be looking to tread carefully with any acquisitions on that side of the Atlantic.
Looking at the numbers, Midwich's half-year results earlier in September showed decent growth, with the board declaring a 5.4% rise in the interim dividend.
Brokers looking at the firm's full-year prospects were picking a 19% improvement in sales to £685m, with profits rising 11% to £34.2m and the total dividend growing to 16p from 15.2p last year.
Stephen Fenby was putting his money where his mouth is in recent weeks as well, spending £0.27m in shares in the last fortnight, as he believed the stock was undervalued.
The boss now owned more than 19 million shares, with other directors and employees also incentivised via stockholdings as well.
"Midwich is a focused and well managed business in a growing industry," said Joanne Hart.
"The business has also increased revenues every year since 2006, even during the financial crisis.
"At 526p the stock is a buy."