Sunday share tips: Learning Technologies Group, Burberry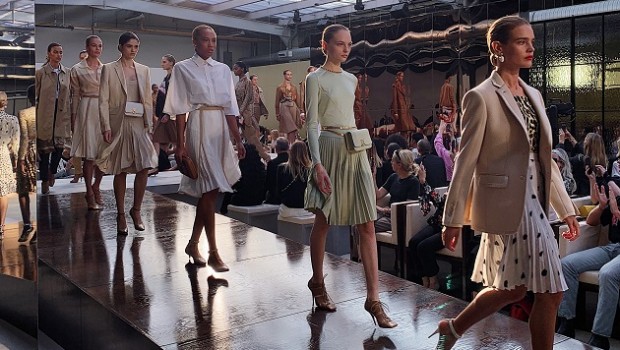 In his 'Inside the City' column for the Sunday Times, Ben Woods opened by noting a recent tweet from tech darling Elon Musk, who supported a crackdown on short sellers by Japan's public pension fund this month.
"Bravo, right thing to do! Short selling should be illegal," the US-based South African peddler of all things from electric cars to flamethrowers said on the social network.
On this side of the Atlantic, Learning Technologies Group is also a tech company feeling the heat from what Woods called the "hedgies".
The £800m company develops digital training programmes for corporate giants, including cosmetics behemoth L'Oreal and the privatised Royal Mail.
It burst onto the market six years ago, when electronic learning firm Epic listed on AIM via a reverse takeover of cash shell In-Deed, before taking over its rival Line Communications in 2014, at the time targeting on growing sales to £50m within three years.
That goal was now well and truly behind it, but investors reportedly remain unconvinced, given around 5% of its shares were on loan to short sellers last year.
Concerns that the company would struggle to reinvent itself from a training provider to a software company with a broader range of services also saw the shares plunge from 170p in September 2018 to a trough of 59p in February.
But instead of mouthing off on Twitter in a Musk-style rant, Learning Technologies' founders kept focussed on the numbers, which saw sales leap 83% to £93.9m for the year ended December 2018 at its results in March, while pre-tax profits more than doubled to £25.6m from £12.7m.
Part of that performance could be put down to the $150m purchase of cloud-based talent management provider PeopleFluent during the year, which was followed up post-year end by its $12m gobbling up of recruitment software developer Breezy.
The current year was looking bright, Woods added, noting that analysts were expecting 38% growth in sales to around £130m and a 46% improvement in profits to £37.4m.
That was being reflected in the share price, too, with those up 69% since the start of the year at 122p.
And while many of the naysayers had crawled back into the woodwork in the wake of such growth, there were still some doubters, with Woods pointing out that the percentage of shares on loan had eased to 2.5% in September, but had crept back up to 4% since then, according to data from IHS Markit.
Gareth Davies, and analyst from Numis, remained bullish, writing that Learning Technologies' "active pipeline of acquisitions" could help boost its shares by another 50% to 185p.
It was also looking at some more growth in May so long as it secures a big training contract with the Ministry of Defence, as noted by Panmure Gordon analyst Paul Morland.
"With its dominant position, plenty of takeover targets to go after, and a track record of outperforming financial goals, LTG's shares should soar again," wrote Ben Woods.
"Buy," was his recommendation.
Over in the Sunday Telegraph, Questor said that fashion wasn't the only thing evolving at Burberry, with the brand reinventing itself in the 20 months since the column cautioned readers over its heady valuations and a change of management.
At the core of its new look was a refreshed product line-up, with more than two thirds of the products it sold in the first half having been designed by chief creative officer Riccardo Tisci.
Questor said they had been "extremely popular", and underpinned the brand's double-digit sales growth in the first six months.
And, as the new-look products, which Questor also described as "increasingly innovative", accounted for a higher proportion of the goods sold by the company, the impact they were having on sales could be compounded in the quarters to come.
That innovation was evident in Burberry's recent debut of a carbon-neutral fashion show, and its increasing use of recycled materials, including fishing nets and industrial plastic, in a bid to improve the environmental credentials of its products.
Questor quipped that the strategy resonated with consumers given the current climate around the environmental and social impact of the fashion industry - concerns which were primarily held by younger shoppers, which is a demographic Burberry is increasingly targeting.
To that end, the brand is also heavily investing in 'influencer' marketing and social media, which has included partnerships with Instagram and Chinese social media giant WeChat.
That, Questor said, was an approach likely to pay dividends, given growth in the global luxury consumer goods sector was mainly thanks to shoppers under 40 in 2018, with future growth likely to come from economies with emerging wealth, such as China.
Burberry recently inked a deal with Chinese technology conglomerate Tencent to develop a social retail concept in the country, with the two companies apparently intending to blend social media with retail to create a number of different shopping experiences, starting with a new store in China in the first half of next year.
Its strategy to improve the customer experience also included a personalised one-on-one service in store and online, allowing sales people to communicate directly with customers via a mobile app.
That concept also backed up its move to a more premium offer, as it focussed on higher-end retail outlets and frequently priced its new products higher than previously.
And at the same time as increasing prices, it was also looking to reduce its costs, with the company on track to make cumulative savings of £135m by the 2022 financial year, and store closures seeing it become increasingly focussed on those faster-growing markets such as China.
Questor said that, while that could prove a boon for its sales performance in the long-run, it still presented some short-term challenges, pointing to the ongoing unrest in Hong Kong as affecting its sales in Asia during 2019, with the trade war between the US and China also likely to create some difficulties.
Such issues could hurt the company's stock at a time when its price-to-earnings ratio was much higher than that of its FTSE 100 peers, at 24.9x, and in terms of Burberry having a premium valuation, Questor said little had changed since its previous tip 20 months ago.
"However, its revised strategy fundamentally changes its market position and growth potential.
"Over time, this could prompt rising profits and make the stock even more fashionable among investors."
Questor's recommendation was also 'buy'.