Sunday share tips: Horizon Discovery, Osirium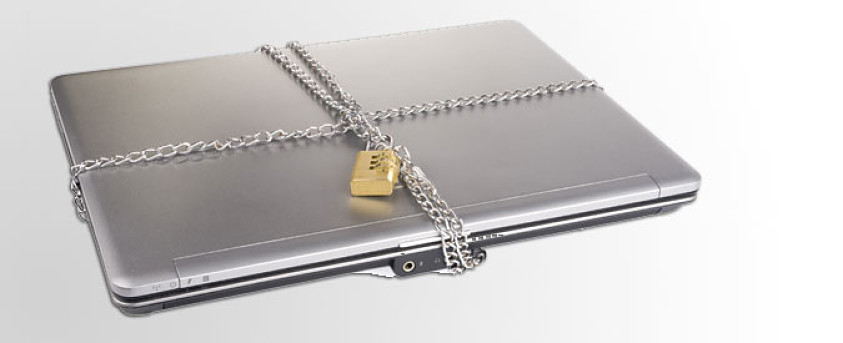 In the Sunday Times this week, Sabah Meddings was looking at gene-editing specialist Horizon Discovery for her 'Inside the City' column, noting how analysts were apparently struck by chief executive's snazzy dress sense as well as his promises of sales growth on his first appearance in the role.
But it was both his commercial nous, and the company's shiny new 'CRISPR' gene editing tech, that had attracted Terry Pizzie's latest visitor - San Francisco activist fund Value Act, which first appeared on the register at the start of September.
By the 17th of that month, it had bought almost 10% of the company, acquiring its stake from "star stock picker" Neil Woodford.
Meddings said that at the time, Horizon welcomed its new American shareholder, but added that Value Act's modus operandi was seeking boardroom influence, having quietly pushed for change after winning a seat at the table at Rolls-Royce.
Last week, Value Act bought more shares from Woodford, increasing its stake to 13.3%, leading Meddings to ask if the activist investor knows something the market does not?
Shares in Horizon Discovery have bobbed above and below the waterline all year, closing at 200p on Friday - down 15.4% since January, though they reached as low at 107p in March.
The stock had a big slide in February after a trading update, shortly before "bombastic" boss Darrin Disley left suddenly just a day before it was due to hold a capital markets day.
In May, the company fended off a takeover approach from Abcam, which had offered 181p per share - a single penny more than the stock first floated at.
Meddings said it appears Value Act has bought into the CRISPR platform, which Horizon acquired through its purchase of American biotech firm Dharmacon last year.
That deal was now delivering, she wrote, with full-year revenues now set to be slightly ahead of consensus expectations for £60.7m.
Gross margins were down marginally at the interims on a year-on-year basis, to 63.2% from 63.9%, with the Dharmacon operation was less profitable at 56%.
Horizon has also managed agreements with much larger pharmaceuticals names such as AstraZeneca, along with a relatively diverse array of clients including clinical diagnostics firms, academic researchers and manufacturers.
Meddings said the departure of Disley and the arrival of Pizzie were viewed by the market as moves intended to ensure the company's focus on driving revenue was increased.
Dharmacon was pulling its weight already, too, contributing £14m of £15.3m in its research products business.
"Analysts say Horizon is undervalued," Meddings wrote.
"Panmure Gordon has a 273p target, while its broker, Numis, has a target of 260p.
"Value Act coming on board should be a vote of confidence in Horizon - and a signal that change could be ahead. Buy."
Over in the Mail on Sunday, Joanne Hart was touching on a hot-button issue - cybersecurity and the threat of large scale data breaches - and a company promising to prevent such attacks, Osirium.
She wrote in her 'Midas' column that the shares, currently at 124p, should follow the company's recent trajectory of rapid growth, with the firm specialising in what it calls 'privileged access management', which apparently prevents hackers from accessing the admin accounts of sensitive systems.
Most people, whether staff members, board directors, or customers, could only access their own information on a system, while holders of 'privileged' accounts could access reams of data.
Hart said these account holders usually work in a company's IT department, with their systems holding data on bank accounts, patient records, employee details or confidential security or defence information, with their accounts seen as a 'holy grail' by cyber criminals.
Osirium, based in Reading, was intending to turn the tide against attacks on privileged accounts, which reportedly constitute 80% of all cyber attacks.
The company has told the market that most of its customers prefer to remain anonymous, but has claimed to have major retailers, water companies, universities, insurance firms, mobile phone providers, defence contractors and ecommerce firms on its books.
Its services are "highly complex", Hart said, but they revolved around its clients having a certain amount of control over privileged account holders, with account holders not able to create their own passwords, for example, but instead receiving complicated, secure passwords from Osirium which are constantly changed.
Those passwords are used to open accounts which only allow a user to see what the need to, rather than an entire database.
More than 99% of cyber attacks are related to human error, Hart claimed, adding that around a quarter of attacks around the world were also inside jobs, making the importance of restricting data to a 'need-to-know' basis more valuable.
Osirium was founded by chief executive David Guyatt, who spent almost three decades in the industry and created the then-popular email security product MIMEsweeper in the mid-1990s, selling it for £700m in 2000.
He set up Osirium in 2009, before floating in in 2016.
This year's interim results were a boon for investors and analysts, with first-half revenues surging 78% to £0.47m year-on-year.
Brokers were looking for full-year sales of £0.9m, improving to £1.4m in 2019.
The firm remained loss-making as it poured cash into expansion, but Hart said it should become profitable in 2020.
"Cyber security is big business and one of the fastest growing areas in the industry relates to privileged accounts - and how to make them safer," Hart wrote.
"This is Osirium's speciality and it is one of the world's most innovative companies in this sector.
"The business is growing fast, expanding into other countries and may well attract a takeover bid along the way. At 124p, the shares are a buy."