Sunday share tips: Funding Circle, SSP, Ceres Power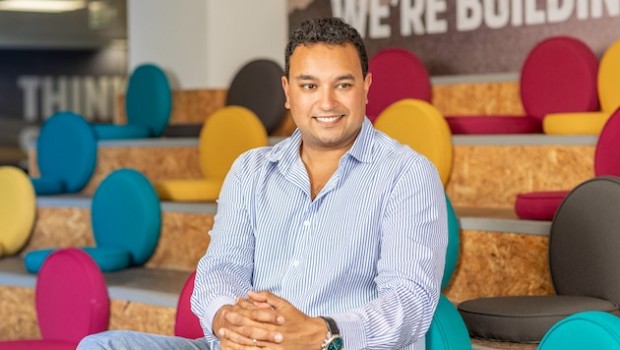 This Sunday's share tips were Funding Circle in the Sunday Times, SSP in the Sunday Telegraph and Ceres Power in the Mail on Sunday.
Funding Circle was a 'sell' in the Sunday Times' Inside the City column as the peer-to-peer lending platform faces a "raft of challenges". The company floated at a price of 440p in September last year and has seen its share price bump down to 326p since. P2P platforms, which allow people or institutions to lend money to businesses in exchange for interest payments, were first launched in the UK in 2005, with Funding Circle joining the fray five years later, with the aim of filling the lending void left by the big banks, attracting investors with higher interest rates than elsewhere.
The P2P sector has come under pressure amid a rising numbers of defaults and insolvencies, with Funding Circle late last year saying the credit situation had "impacted a small population of loans" on its platform, though has a lower exposure to consumer lending. The Financial Conduct Authority recently warned that some Isas, used to shelter peer-to-peer investments from tax, were not disclosing the risks.
SSP is one to keep hold of, said Questor in the Sunday Telegraph, even though star boss Kate Swann is on the way out. With the shares trading on 25 times forecast earnings for the current financial year, Questor recommended that investors who bought on its 2017 tip "should take some profits now as the business prepares for new leadership".
The FTSE 250 company operates more than 2,600 food units for brands such as Upper Crust, Starbucks and Burger King at 140 airports and 280 rail stations around the world. Swann's fans are reassured by a glance at WH Smith for evidence SSP should continue to perform after her departure, with the stationery chain having improved its operating margins from 9.2% when Swann left in 2013 to 11.8%. New SSP chief executive Simon Smith, also ex-WH Smith, has been running its UK business and also has responsibility for the group's Indian joint venture, TFS. The trend for growth in air travel remains upward.
In the first quarter of 2019, net contract gains of 3.8% were boosted by the performance of North America, with some analysts upping their full year forecasts. New contracts for San Francisco and Seattle airports has suggested to some observers that SSP can grab more business in North America, which still delivers only half group revenues compared to continental Europe. Before interim figures are due, on 15 May, investors will enjoy a £150m special dividend this coming week. Based on a medium-term target of keeping ratio of net debt to earnings at 1.5-2x, directors calculate that the company could return more than a quarter of its market value to shareholders in the next five years – and its entire market value in little more than a decade.
Midas in the Mail on Sunday said Ceres Power was a buy at 175p. The fuel cell company is working with some of the biggest companies in China, Japan and the US, as well as Bosch in Germany. While fuel cells have struggled to for acceptance because many use expensive materials, such as platinum, and they need hydrogen to function, Ceres cells are made from ordinary steel and can use hydrogen or natural gas to generate electricity and heat, making them more cost-effective and practical than conventional fuel cells but equally good at doing the job. Fuel cells do not involve combustion, so do not produce greenhouse gas emissions, and as they generate power on site, they can be up to twice as efficient as the grid.
Under current management, the focus has been on the commercial market, looking to develop partnerships with other businesses or license the Ceres technology to them. Bosch, for example, is working with the technology to develop fuel cells that can be used in local power stations, factories, data centres and charge points for electric vehicles. China's Weichai Power, one of the largest bus and truck companies in China, intends to put Ceres SteelCells into hybrid electric buses so they can travel up to 375 miles without needing to recharge, compared to around 120 miles on batteries alone, with a prototype being launched later this year. Both partners have provided tens of millions of pounds to Ceres through a combination of share purchases, licensing deals and joint ventures. Carmakers Nissan and Honda and engine manufacturer Cummins have also signed deals.
Revenues have risen from £1.7m in 2016 to £6.3m last year, with at least £14m expected for the 12 months to June 2019, rising to £23m by 2021. Ceres is still loss-making at present, as it invests in research, development, people and a demonstration factory in Surrey.
Please note: Sharecast provides a round-up of news, tips and information that is impacting share prices and the market. Digital Look/Sharecast/WebFG cannot take any responsibility for information provided by third parties. This is for your general information only and not intended to be relied upon by users in making an investment decision or any other decision. Please obtain a copy of the relevant publication and carry out your own research before considering acting on any of this information.