Sunday share tips: Dunelm, Headlam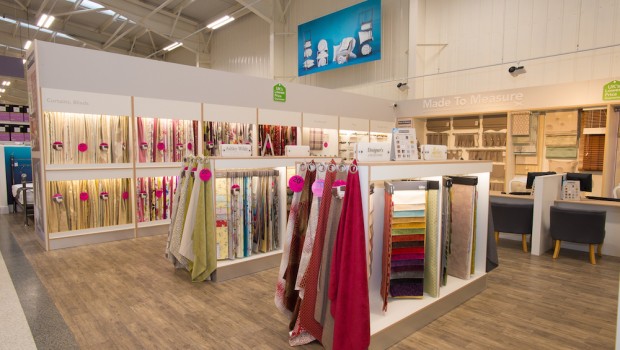 The Sunday Times's Sabah Meddings told readers to 'buy' shares of Dunelm, predicting that it was set to come out of the crisis stronger than before.
Analysts were anticipating that the home retailer would restart its dividend payments next Wednesday, alongside its latest set of interims, the tipster pointed out.
But the key plank of her investment thesis was the firm's successful shift online, having had to grapple with digital-only retailers and discounters for years.
Indeed, Dunelm was taking market share from bricks-and-mortar and online retailers - even with most of its stores closed.
Furthermore, such had been the rebound in demand over the summer that in October Dunelm returned to the government £14.5m of its furlough aid - and shunned help ever since.
And although sales across the March quarter may have fallen by 30%, that's "not too bad in the circumstances," Meddings said.
And with £141m of cash at last count, the company ought to have sufficient liquidity to tidy it over until non-essential retail reopened.
"For a retailer once associated with weekend trips to out-of-town retail parks, Dunelm has pivoted neatly towards online sales, and could emerge stronger from the crisis," Meddings concluded.
"Wilkinson's confidence looks nicely upholstered. Buy."
The Financial Mail on Sunday's Midas column tipped stock in Headlam to continue rising
Headlam sells its carpets and floor coverings to 70,000 across all of Europe, including to big chains such as B&Q and ScS.
Worth noting, its boss, Steve Wilson, has been at the company since its start in 1991, having been given the top job in 2016.
In particular, Wilson has shown a keen eye when it comes to ensuring an efficient distribution.
It hardly pays to make the goods customers demand if you cannot get them to clients, Midas said.
Wilson has also led a drive to take the company online.
Sales are expected to have dropped by 15% to £609m in 2020, but a "swift recovery" is anticipated, the tipster added, with the dividend per share seen rising from around 13.9p in 2021 to 18.9p in 2022.
"Headlam was hit hard when the pandemic erupted last March but the group hunkered down, adapted to new ways of working and used the time to invest in future growth," said Midas.
"These efforts should pay off this year and beyond. At £3.90, the shares are a buy. Over the long-term, there is the promise of an attractive dividend income too."