Sunday share tips: Consort Medical, Weir Group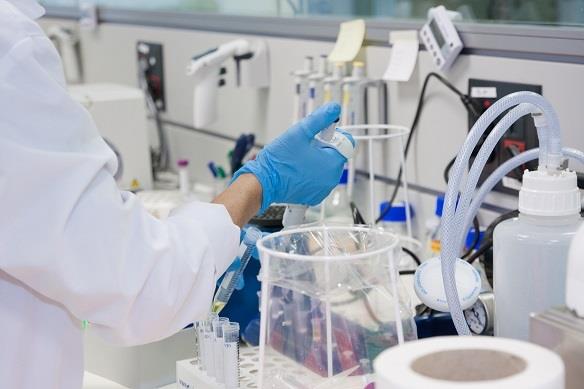 In her 'Inside the City' column for the Sunday Times, Sabah Meddings ws looking at pharmaceuticals firm Consort, and how the ongoing government shutdown in the US was affecting its portfolio.
With a number of federal agencies out of action as a result of Donald Trump's demands for border wall funding, many drug firms were left waiting in limbo with regards to Food and Drug Administration (FDA) approval for their new products.
For Consort, it was awaiting a decision on its generic version of GlaxoSmithKline's lung disease treatment 'Advair'.
The company had partnered with Dutch pharmaceuticals group Mylan to make the new inhaler, 'Wixela', and had hoped to be the first among GSK's competitors to get a generic version of Advair approved.
Wixela could end up being worth £15m per year to Consort, Meddings said, which currently had a market cap of £394.9m.
The firm had announced that Mylan's launch was delayed in December, which has seen Consort's shares fall 20% since 4 December - the date it warned that profits would come in £3m below its forecasts.
It appeared shareholders were now split on the decision to either drop their Consort shares, or take it as a bargain hunting opportunity.
Meddings noted that Consort's price-to-forward earnings ratio of 26.3x made it 25% cheaper than other manufacturers - a discount Shore Capital thought was correct, given the scale of Consort's larger competitors.
However, with shares around the 800p mark, Meddings also said that Consort's value was based on its existing portfolio, which included inhalers, injection devices, and pills.
Analysts at Panmure Gordon said the eventual launch of a generic version of GSK's Advair could only be a boost for the stock, slapping a 1260p target price on the shares, while Shore Capital lifted its rating to 'buy' from 'hold' on Friday, with a target price of 900p.
Meddings said that, should the FDA give Wixela the thumbs-up when it reopens, it would still be some months before Consort saw the benefits flow through to its revenues, with Mylan understood to be sitting on a stockpile of inhalers.
However, when the rewards arrive, they were bound to be "lucrative" according to Meddings.
"Consort's sell-off has been overdone - and if the shares do remain at this level for much longer, the company could be an attractive takeover target," she wrote.
"Just look at what happened to the interventional medicine specialist BTG, which was snapped up by larger American rival Boston Scientific in November for £3.3bn.
"Whatever the future holds, it is likely to include value for shareholders. Buy."
Over in the Mail on Sunday, the 'Midas' column was looking at pump specialist Weir - a firm that began building steamship pumps in Glasgow in 1871, and is still based in the city.
The firm, which boasts a headcount of around 18,000 people across 70 countries, sees annual sales of about £2.5bn and profits just under £300m.
Midas said that, while steamships were now long gone, Weir had moved its products with the times over the last 150 years, moving into different sectors and innovating as it went.
The company's shares were standing at £14.15, down from their high of more than £23 last summer, though they should rebound this year and going forward, Midas said.
Weir's dividend record was described as "enviable" as well, with the board at least maintaining and often increasing shareholder distributions every year for more than three decades.
These days, Weir was focussed primarily on the oil and gas and mining sectors, with one of its main sources of income supplying customers in the mining sector with equipment to process and refine metals.
It also maintained and repaired equipment from service locations around the world too, with that proximity to major mining areas a real selling point to companies that could face costs of more than £0.5m per day during production stoppages.
Aftermarket care of the equipment ot sells made up more than two-thirds of Weir's revenues, Midas claimed, and helped it to be more resilient during difficult times for its clients' sectors.
Recently, chief executive Jon Stanton steered the company to spend almost $1.3bn on American extraction equipment provider ESCO, giving Weir a broader product range and a larger customer list.
At the same time, Stanton also announced the disposal of its power business Flow Control, with discussions over the £300m sale still ongoing.
Midas said that sale would allow Weir to concentrate on mining, oil and gas, where the company's board believed it could deliver the best long-term value to shareholders.
It did note that last autumn, a number of shareholders were "spooked", when Weir confirmed that some issues in the American fracking sector had affected its business, slowing sales and aftermarket revenues.
Those problems were expected to ease through 2019, however, and were somewhat offset by "strong progress" in the mining sector, boosted by its ESCO transaction.
Weir will announced its 2018 results at the end of February, with brokers forecasting sales of almost £2.4bn, in line with those seen in 2017.
Profits were anticipated to rise 18% to £296m, with a 5% improvement in the dividend pencilled in at 46.2p.
"Sales are likely to rebound in 2019, with profits moving ahead strongly too," Midas wrote.
"Reassuringly too, more than 95% of Weir's business is generated outside the UK so Brexit has very little impact, one way or the other."