Sunday share tips: Cineworld, The Panoply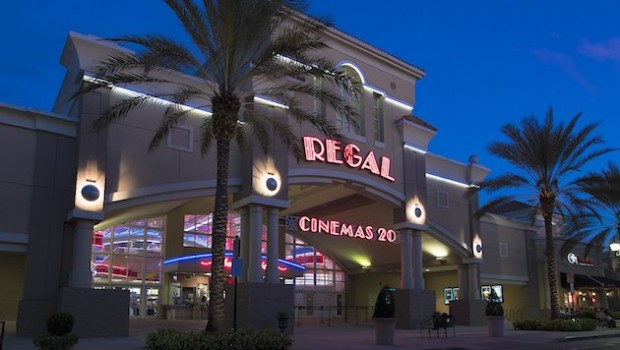 Film studios Warner Brothers's decision to debut its next blockbuster Wonder Woman 1984 in cinemas won't be enough to turn around the fortunes of Cineworld, The Sunday Times's Sabah Meddings said.
Indeed, even before the pandemic struck, which just last month forced the firm to close all its theatres in the UK and the US, analysts already believed the company's finances were shaky.
With core earnings of $758.6m for the six months ending in June 2019 and debts of $8bn at last count, the odds were thus already stacked against Cineworld, the tipster explained.
But with core earnings for the half year to last June down to $53m "it looks ludicrous", she said.
The company is now close to agreeing a rescue deal and is trying to negotiate rent reductions woth landlords, but in any case will likely pursue a company voluntary arrangement.
Yet while a deal would likely give its lenders security over the firm's assets, with a cash burn rate of $50m per month and just $260m of liquidity on hand, "time is running out", Meddings argued.
"Potential financial saviours will want favourable returns to compensate them for their risk. What suits them is unlikely to suit existing shareholders. Despite the glimmers of positive news, it's too early to call a recovery. Avoid."
The Mail on Sunday's Midas column thinks readers should take buy stock in The Panoply, the technology outfit set up by serial tech entrepeneur Neal Gandhi.
Founded in 2016 alongside his finance director, Oliver Rigby, the firm helps government departments, local authorities and charities save money - thus allowing them to help more people.
Its technology is unencumbered by expensive and old-fashioned systems, reasonably priced, easy to operate - and actually works.
The current pandemic is a case in point, in the spring, Panoply created a platform from scratch through which UK manufacturers were able to work together and make much needed ventilators for the NHS.
It took the firm two weeks to build the platform and allowed government to corral help from 5,000 companies.
Charities including Unicef and Diabetes UK meanwhile use Panoply to boost the efficiency of their fund-raising efforts.
Panoply's first half sales are expected to have jumped by 34% to £42.5m and Gandhi is confident they will climb past £100m over the next three years.
"Panoply is already winning plenty of business from the public sector. As the company grows and earns its spurs in central and local government, Gandhi is likely to sweep up even more business," Midas added.
"The Panoply is an unusual name for a company but Gandhi chose it because he wanted to build an impressive collection of businesses," Midas said.
"The strategy has proved successful so far but Gandhi is determined to do more. His track record is encouraging and he owns more than 14 per cent of the business so he is incentivised to make it work. At £1.18, the shares are a buy."