Sunday share tips: Burberry, ECSC, Dairy Crest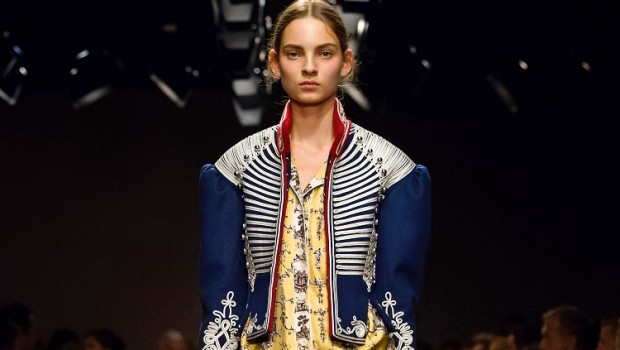 Burberry shares are worth avoiding, said the Sunday Times' Inside the City column. The beige-chequered fashion house has enjoyed big benefits from the slump in sterling since the Brexit vote, as four fifths of revenues are made overseas. Despite this, the FTSE 100 group is forecast by some analysts to see adjusted full year profit before tax fall 10% to £400m.
Looking ahead, for the company to really rebound there needs to be a resurgence in spending on luxury goods spending. What's more new chief executive Marco Gobbetti will take charge in July and need to get to grips with Burberry's byzantine boardroom politics, where he takes over from Christopher Bailey, who has not been demoted to his role as creative director but also given the title of president and will not report to Gobbetti but directly to indulgent chairman John Peace.
'Buy' ECSC shares said Midas in the Mail on Sunday. The company was set up by ex-GCHQ adviser Ian Mann and has since built up a client list of around 200, including several of the largest in country, offering services including protection from and detection of cyber attacks, as well as advice on minimising risks. The market is growing and ECSC has ridden the wave, with revenues increasing on average by 17% over the last three years.
A flotation on AIM late last year was in about accelerating growth, with the staff headcount rising from 57 to 100, of which the sales team expanded more than fourfold to 35. As well as opening a London office, a support centre is due to open in Australia so the group staff can be available every hour of the day. For 2017, revenues are forecast to jump by a third to £6m and near double to £11.6m next year, with this year's £2m loss estimated to move into a small profit.
Shares in Dairy Crest were a 'hold' for Questor in the Sunday Telegraph. Food companies are no longer just expected to feed people, which could be just another consumer fad, or something to do with supermarket competition or purely connected to using food science to build profit margins. Dairy Crest has a strong base in its cheese business, with Cathedral City being one of the UK's favourite nibbles.
The FTSE 350 company also has build a side business out of a side product from the dairy food chain, producing demineralised whey, which is demanded by makers of baby formula. Dairy Crest is also making galacto-oligosaccharide for the infant formula market and in December announced a research partnership with Danisco Animal Nutrition to explore potential uses of GOS in poultry and swine. Both offer potential for material growth - but there was some disappointment at its interim results that the company had been unable to achieve the required consistency for its demineralised whey protein, which meant that it has been sold to food producers and resulted in lower profit contributions.
Please note: Digital Look provides a round-up of news, tips and information that is impacting share prices and the market. Digital Look cannot take any responsibility for information provided by third parties. This is for your general information only and not intended to be relied upon by users in making an investment decision or any other decision. Please obtain a copy of the relevant publication and carry out your own research before considering acting on any of this information.