Sunday share tips: BP, Shell, Syncona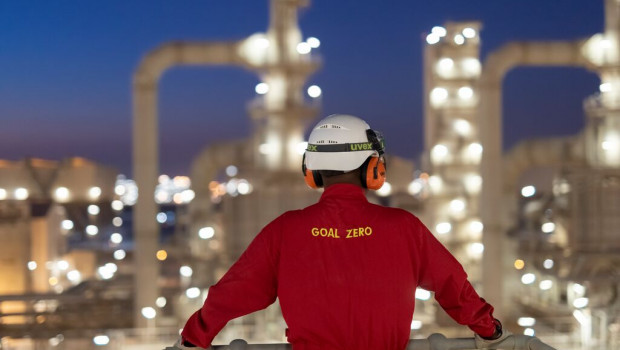 The Financial Mail on Sunday's Joanne Hart told readers of the Midas column that the investment case for shares of BP and Shell now "seems pretty clear" and argued that both were likely to continue "richly rewarding" their shareholders via dividend payouts over the next five years.
Despite being perennially under attack either from governments and eco-warriors pushing them to become greener or against claims of profiteering should energy prices jump and jack up their profits the two companies provided a hedge against inflation.
Furthermore, buying their shares could offset some of the pain from rising household energy prices, Hart added.
Shares in the two oil majors were trading on about 10 times' the companies' earnings per share, against a multiple of 15 times' for the UK stock market as a whole.
In the US meanwhile the average so-called price-to-earnings multiple rises to 25 times.
The chief reason for that discount were investors' "understandable" concerns about their ability to transition to environmentally sustainable business models.
Yet both had plans in place for just that and had already begun to execute, the tipster explained.
BP and Shell meanwhile were both intending to raise their dividends annually by 4% until 2025 and they had a solid track record when it came to rewarding shareholders.
"Amid all these moving parts, it can be hard to assess whether these stocks offer value but today, the investment case seems pretty clear."
The Sunday Times's Sabah Meddings believes Syncona is worth a punt.
Created from the 2016 merger between Battle Against Cancer Investment Trust and life sciences investor Syncona Partners, the firm focuses on cancer treatments as well as gene and cell therapies.
To back up her case, the tipster pointed out how in 2019 Syncona netted £351m - or 10 times its investment - in a prostate cancer imaging business.
And in the last three months it had led early-stage financing for a stem cell therapy outfit and co-led further financing for another cell therapy company.
Syncona reported a 16% surge in its net asset value for the three months to 31 December to reach £1.4bn, yet its shares were changing hands for just 187.4p, for a 5% discount.
According to broker Peel Hunt, the company has historically traded on a 20% premium.
Furthermore, its life sciences portfolio was valued at £843.2m for a 29.5% during the latest quarter and was still set to receive cash proceeds of £327, from the sale of one its firms.
"Investors are encouraged to look beyond the existing value of its holdings to the returns that could be achieved should its early-stage bets succeed — and become blockbuster cures.
"Syncona's hefty discount to NAV is worth a punt. Buy."