Sunday share tips: BP, Ramsdens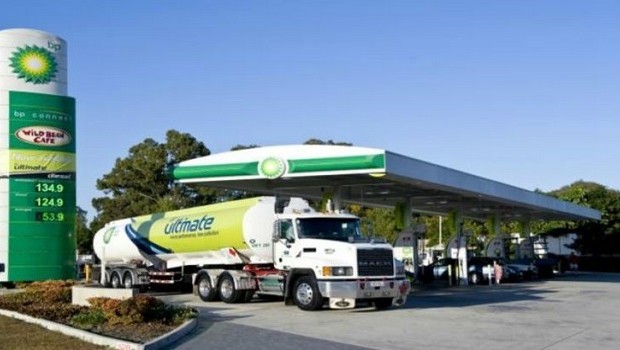 In his Questor share tips column for the Telegraph, James Ashton reiterated his 'hold' rating on energy giant BP on Sunday, stating the group BP was "well-positioned" as incoming chief executive Bernard Looney began to consider his long-term vision.
Chief executive from next February, Ashton said Looney had to figure out how accelerating demands for a zero-carbon future fit with the FTSE 100 group whose "generous dividends are powered by grubby oil and gas".
Ashton stated Looney's problem was not just that calls to take action get louder by the week, thanks to "well-drilled activists", shareholders and the Royal Shakespeare Company, which recently ended its BP sponsorship deal early, but stated that it was that what comes in oil's place – solar, wind and perhaps biofuel – offered slimmer margins.
"Looney must be loathe to bet the farm on new energy sources when upstream production rose by 3pc last year to a level not seen since 2010. As head of upstream, he has overseen numerous new projects coming to fruition, including Clair Ridge, to the west of Shetland in the North Sea," said Ashton.
"In doing so he has preached efficiency, which is the best some fossil fuel producers can muster. Modernisation means BP's break-even price is on the way to falling below $50 a barrel. That is material given Brent crude is changing hands at $58 a barrel."
Ashton said the market was "more immediately concerned by weaker global economic growth and excess supply" but noted the attack last month on Saudi oil facilities, widely blamed on Iran, had signalled fresh turmoil in the Middle East that could also spark higher prices.
"Short-term City expectations for BP have drifted lower since the Alaska disposal. Trading at 11.7 times this year's forecast earnings, the stock is cheaper than most of its peers, which are all facing up to the same quandary, and there is scope to squeeze more savings from the BHP assets," he wrote.
"There are those who believe these stocks no longer belong in anyone's portfolio. But on the basis of the finances – Questor's primary focus – BP is well-positioned as Mr Looney considers his long-term vision. Keep holding."
Over at the Mail on Sunday, Joanne Hart said Ramsdens was benefiting from the popularity of gold, with the Middlesbrough-based pawnbroking, jewellery and foreign exchange chain announcing a one-off £600,000 profit from selling gold jewellery last week.
Hart noted that the move was timed in order to take advantage of current strong gold prices, with brokers responding enthusiastically to the move.
Hart's Midas share tips column had recommended Ramsdens shares in December of 2018, when they were £1.66. They closed last week at £1.94, having briefly topped £2 on the day chief executive Peter Kenyon revealed his "neat little gold sale".
Kenyon also stated the company was "trading well", despite difficult conditions on the high street.
"Ramsdens is less exposed to the tough economic environment than many shops because it sells a wide range of goods, from second-hand jewellery to holiday cash, and runs a thriving pawn business too," said Hart.
Hart added that Ramsdens was on the lookout for acquisitions, which she also expects to boost growth over time. Analysts forecast a 14% increase in turnover to £53.6m for the year to March 31, 2020, and an 18% rise in underlying pre-tax profits to £7.9m, including the one-off gain.
"The retail sector has been filled with profit warnings, shop closures and other tales of woe. Ramsdens seems to be holding its own. Its high street customers are loyal and it has a small but fast-growing online business selling jewellery and foreign currency," said Hart.
"Ramsdens' product range and ambition may continue to shield the business from some of the problems affecting the high street. But, with economic conditions weakening, shareholders have a right to feel cautious."
Hart concluded by highlighting Ramsdens' 17% increase in share price since 2018 and expects it to consider selling half its stock and bank some gains.
"They can then keep the rest and hope that Kenyon continues to deliver."