Sunday share tips: Begbies Traynor, Marks&Spencer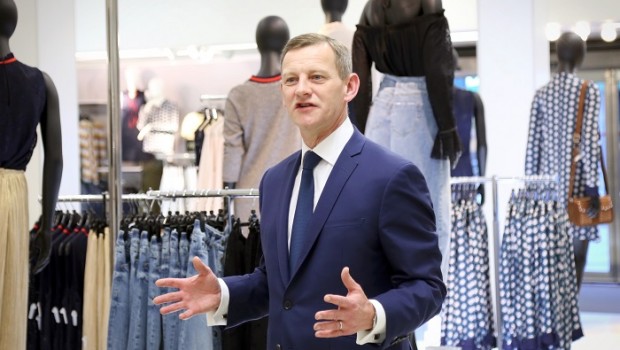 Hold onto shares of Begbies Traynor, the Mail on Sunday's Midas column said, predicting that the stock would continue to rise.
Founded in 1989 by Ric Traynor, who remained at the helm, the insolvency specialist's shares had already jumped by roughly 42% over the past seven months.
And with the firm's latest 'Red Flag Alert showing that 509,000 British companies were in "significant distress" over the three months to 31 March, its services were likely to be in acute demand.
Begbies's property business helps companies raise cash by selling assets and offers consultancy and transport planning services.
Advisory services may drop off in coming months, but the property arm is likely to see increased demand and to more than offset any decline in the former, Midas said.
Chances are the firm will beat forecasts for £9.2m of profits over the year ending on 30 April and at 2.8p per share the anticipated dividend for the year just ended is "decent" and expected to rise to 3.0p.
"The company is trying hard to be a good corporate citizen, offering online and phone advice to struggling firms. Nonetheless, it is likely to see business boom as companies fall by the wayside," Midas said.
"Shareholders have done well out of Begbies so far, but they should keep hold of their stock. At £1.05, the price ought to continue to rise."
The chosen name for Marks&Spencers transformation plan "Never the same again" may prove to be all too prescient, said the Sunday Times's Jill Treanor.
"There is no end in sight: M&S is structurally flawed and the retail world is changing at exponential pace," she said.
Unsurprisingly perhaps, ahead of the retailer's full-year numbers and details of its transformation plan, both of which were due out on Wednesday, the tipster's advice to her readers was to "sell".
Nonetheless, she conceded that the company had had it better than many others thus far, in so far as it was able to continue selling food from its near 1,000 stores and, according to analysts, most of its 25,000 staff in clothing and at its home store operations had been furloughed, the latter thanks to financial support from the government.
In normal times, food accounted for nearly two thirds of sales and half of group profits.
The furlough meanwhile saves £70m over three months and M&S had already abandoned its final dividend, for savings of £130m, ruled out a payout for the new financial year (saving it £210m), and analysts at UBS believed that it would do the same in 2022.
Its lenders had also relaxed the terms on a £1.1bn revolving credit facility and the firm was able to tap the Bank of England's Covid-19 corporate financing facility, despite the credit rating on its debt having been cut to 'junk' in March.
Yet said Treanor: "'Never the same again' can cut both ways. Sell."