Topps Tiles buys 80% stake in commercial tile supplier Strata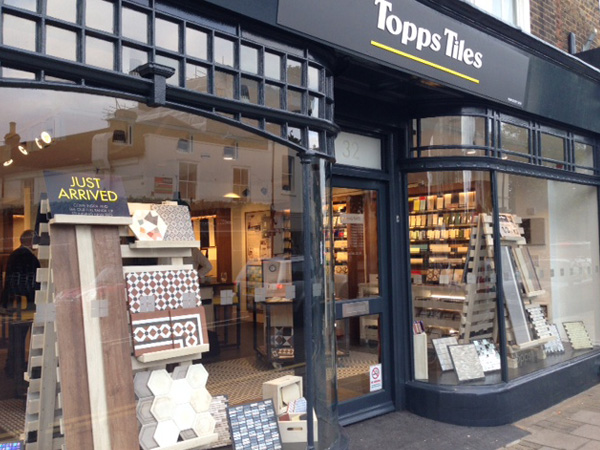 Tile specialist Topps Tiles has bought an 80% stake in Strata, which supplies tiles to the commercial market, in a deal worth £5.3m that is expected to be earnings-accretive in the current year and beyond.
The acquisition also involves the grant of put and call options relating to the purchase by the group of the remaining 20% of the issued shares in Strata, which are exercisable in 2021.
Established in 2002 by the vendors, Jonathan Wiles and Paul Wallis, who will remain with the business, Strata will be integrated into Topps' commercial business unit, established following the acquisition of Parkside Tiles in August 2017. The Strata brand will be retained.
Topps said the deal will add scale to its fast-growing commercial business as it seeks to build a leading position in the commercial tile market. In the financial year ended March 2018, Strata reported turnover of £4.8m and pre-tax profit £0.7m.
The consideration will be paid in cash, with £3.3m (plus a £0.4m closing adjustment) being paid on completion of the initial acquisition of the 80% stake. Up to a further £2m will be paid on completion of the acquisition of the remaining 20% stake, subject to performance targets over a two-year period.
Following the payment of the initial cash consideration, the net debt position of the group will be approximately £22m.
Chief executive officer Matthew Williams said: "Our commercial business is already expanding at pace, with sales in the first half growing by around three times year on year. The acquisition of Strata will accelerate this expansion and demonstrates our commitment to building a commercial business of quality and scale.
"Strata is a well-regarded and well-run business with a strong brand; and we look forward to welcoming the Strata team into the Topps Group."
Broker Liberum said this was a very positive step forward in Topps' ambition to grow its share of the UK commercial tile market, which doubles its addressable market to around £700m.
"The acquisition makes sound strategic and financial sense, and looks to have been struck at good value for Topps (an implied EV/EBITDA of 6.5x). At this stage we leave our forecasts unchanged but will revise in due course, noting management's comment that it expects earnings accretion in the current year, although we expect a more material impact thereafter."
At 1000 BST, the shares were down 1.4% at 77p.