Superdry warns on covenants as loss widens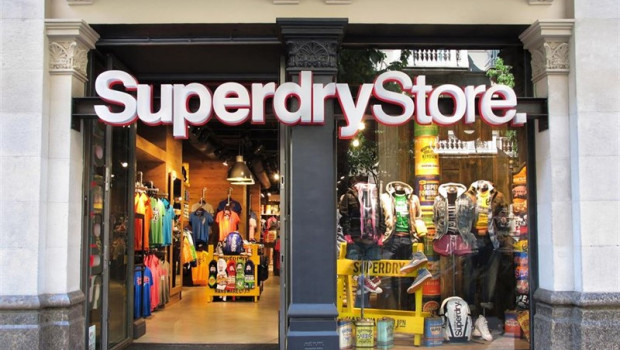 Superdry said Covid-19 had disrupted its revival plan and its bank covenants could come under pressure as the fashion brand reported a wider annual loss.
The company's pretax loss for the year to the end of April was £166.9m compared with £89.3m a year earlier as revenue fell 19.2% to 704.4m. On an underlying basis Superdry swung to a £41.8m loss from a £38m profit.
The company's shares fell 14% in early trading.
Superdry's statutory loss was mainly caused by a £136.8m impairment charge for the value of its stores. Revenue fell because of a shift away from persistent discounting and the closure of its stores from 22 March until the end of the financial year due to Covid-19.
Julian Dunkerton, Superdry's founder, returned as CEO in April 2019 and has been trying to turn around the company's fortunes. Once worn by celebrities such as David Beckham, Superdry has fallen out of favour and has struggled to make a success of international operations.
Dunkerton said Covid-19 had "impacted our strategic roadmap" but that the first quarter had been stronger than he expected. The company said there were "material uncertainties" for its going-concern status and that there is "more than a remote possibility" that its banking covenants could come under pressure if the economy is weak during peak trading in the third quarter.
Superdry shares fell 14% to 131.01p at 08:46 BST. The shares have plunged from more than £5 since the start of 2020.
Revenue in the seven weeks to 12 September fell 30.3% as store income fell 33% in the UK and 59% in North America. Online sales rose 4.1% and wholesale revenue fell 39.6%. Superdry said it had increased discounting in recent months to clear stock that had built up when stores were closed.
Superdry said: "Despite a stronger than anticipated performance in Q1, historically our lowest trading period, we remain cautious on the shape of the economic recovery, and the impact this may have on our ability to turnaround performance in line with our plan. Consequently, we recognise there is a material uncertainty."