Sportech set to top earnings forecasts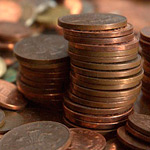 Betting technology business Sportech said on Monday that it expects full-year adjusted underlying earnings to exceed expectations after driving operational efficiencies through all of its business lines.
The company said group adjusted earnings before interest, taxes, depreciation and amortisation, excluding Sports Betting investments, will be ahead of the board's expectations, while group revenue will be in line with forecasts.
It said this was a result of "positive decisions" taken to restructure the group - including exiting certain non-profitable activities and streamlining costs.
While Sportech expects this to impact its exceptional items cost line in 2019, the move also looked set to deliver long-term returns.
Chief executive Richard McGuire said: "Sportech now has a management team in place to transform the business to drive growth and efficiencies.
"We have extricated the group from a number of historically expensive strategies, delivered an efficient and lower operational cost base and we are now much more confident in the group's ability to deliver significant value to our clients and shareholders."
As of 0915 GMT, Sportech shares had ticked up 0.52% to 32.97p.