Speedy Hire posts profit rise, hikes dividend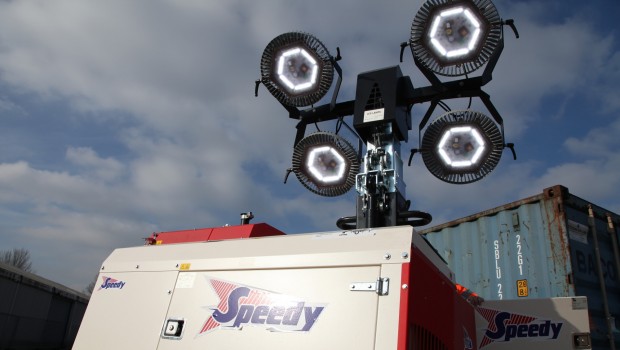 Tool and equipment hire company Speedy Hire reported a 19.3% rise in full-year adjusted pre-tax profit on Wednesday as it hiked its dividend.
In the year to the end of March 2019, adjusted pre-tax profit increased to £30.9m from £25.9m on revenue of £394.7m, up 5.8%, thanks to growth in services revenue and SME customers, and acquisitions. Excluding disposals, revenue was up 6% at £389.2m.
The group said it grew revenues in the UK through its customer-focused approach, which has led to SME revenues increasing considerably, offsetting revenues lost following the liquidation of Carillion.
In the UK and Ireland, operating profit rose to £29.4m from £21.8m in 2018, benefiting from acquisitions but also hit by the loss of revenue from Carillion. In the Middle East, operating profit increased to £5.8m from £5.0m, reflecting increased activity levels.
Adjusted earnings per share rose 21.3% to 4.90p and the company lifted its dividend for the year by 21.2% to 2p a share.
Chief executive Russell Down said: "These strong results demonstrate the excellent progress Speedy is making against our strategy, including a significant increase in our SME customer base, services revenue growth, and the completion of two UK acquisitions.
"We have further increased our return on capital through an improved operating performance and continuing to optimise the business using digital technology. The business has a strong platform for future growth."
At 1050 BST, the shares were up 2.6% at 64p.