SIMEC expects Uksmouth plant to be 'prototype' for coal conversions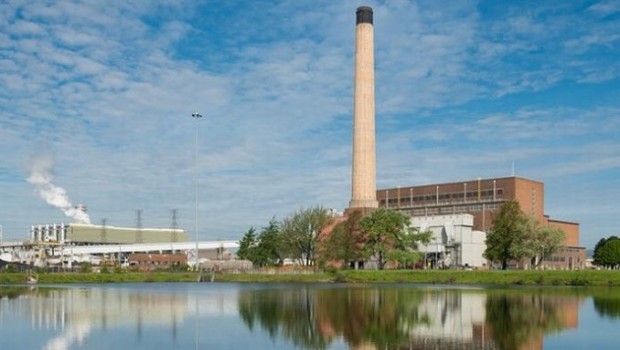 SIMEC Atlantis Energy expects its flagship Uskmouth power station in Wales to produce first energy by the end of 2020 and then stand as a prototype for a pipeline of coal-power conversions across the globe.
Uskmouth is being converted from coal-fired power station into a generator of power from end-of-waste pellets, which are a mixture of un-recyclable biogenic materials and plastics.
SIMEC, formerly known as Atlantis Resources until June's reverse takeover of the Simec Uskmouth project from the Gupta family's GLG Alliance vehicle, expects the conversion process to take roughly 18 months to wrap up and has targeted first energy from the fourth quarter of 2020.
On Monday, the firm revealed that it was already in discussions with plant owners and operators across Europe, Australia, Asia and the USA regarding future conversions.
"This project is of huge international interest; with governments and utilities around the world being forced to close down coal-fired power stations, this conversion will offer a new alternative to decommissioning," said Ernie Rowe, head of conversion at SIMEC Atlantis.
Rowe also said the project was "on time and within projected budget" and that planning and site environmental permit work was "progressing well".
Looking forward, SIMEC's chief executive Tim Cornelius, added, "Cash flow generated from high margin projects such as Uskmouth will allow us to fund growth through carefully selected and executed acquisitions in addition to our existing portfolio of in-house developments and organic growth opportunities."
The Gupta's GFG Alliance, who after June's deal own 49.99% of the group's shares, is better known as the owner of Liberty House, the industrial and metals business, with SIMEC being a subsidiary focused on resources and infrastructure group. The Uskmouth project is intended to be the first of a number of acquisitions from GFG's SIMEC pipeline, which comprises a number of assets within the UK and Australia with a total gross generation capacity of 680MW.
As of 1040 BST on Monday, SIMEC shares had inched ahead 0.56% to 26.90p, which is down 23% from the 35p at which institutions bought into the 15 June reverse takeover.