Robert Walters enjoys record Q4 as Asia Pacific, Europe perform well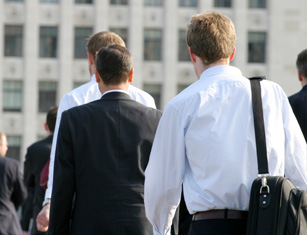 Recruiter Robert Walters said on Thursday that it enjoyed a record fourth quarter thanks to a strong performance in Asia Pacific and Europe, which now account for 66% of global net fee income.
In the quarter to the end of December 2018, group net fee income rose 13% to £102.3m, with income in Europe up 22% to £27.6m and Asia Pacific income 19% higher at £40m.
In Asia Pacific, Japan, Indonesia, Taiwan, the Philippines and Mainland China delivered the strongest growth, all increasing net fee income in excess of 25%. The group also saw a strong performance across Australia, with net fee income increasing by 13% and marking highest rate of growth for two years.
In Europe, meanwhile, the recruiter highlighted an "excellent" performance across the region, with all markets delivering net fee income growth. Germany, Switzerland, Spain and the Netherlands all increased net fee income in excess of 25%, while Belgium and France also delivered record performances.
The UK performance was much less impressive, however, with net fee income there up just 2% to £26.8m, with recruitment activity levels remaining highest across the UK regions. Other International saw income slip 2% to £7.9m.
Chief executive Robert Walters said: "Net fee income for the full year is up 15% and profit for the year is expected to be comfortably in line with market expectations."
Russ Mould, investment director at AJ Bell, said: "The slowest rate of growth in UK fees since the first quarter of 2016 at recruitment specialist Robert Walters may raise some fresh concerns over the general health of the UK economy, especially as the FTSE 250 firm continues to thrive in Europe and Asia.
"Fee growth in the UK slowed to just 2%, compared to 22% in Europe and 19% in Asia and once more Walters noted that activity in the regions was stronger than in London, despite some signs of recovery in financial services in the nation's capital."
At 1530 GMT, the shares were up 2.2% to 568p.