Pendragon shares crash as it warns of full-year loss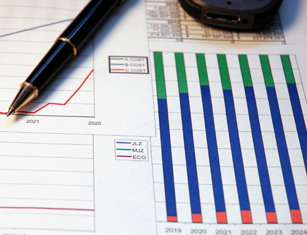 Car dealer Pendragon saw its shares tumble on Wednesday after warning that it expects a full-year loss as the market remains "challenging", with new and used car registrations declining.
Pendragon noted the fact that the Society of Motor Manufacturers and Traders reported a 3.1% drop in new car registrations for the year to May, with "significant" declines in used cars valuations.
It said its 2019 performance is expected to be hit further by "certain internal operational challenges". As a result, it now expects to make a "small" underlying pre-tax loss for FY19, with the first half of the year set to be "significantly" loss-making before it returns to overall profitability in the second half.
The company, whose new management team has undertaken a business-by-business review, said losses in its Car Store business, which sells used cars, were accelerating. In addition, it pointed to a "significant" increase in used car stock at the end of FY18, which has resulted in an excess of stock held across the business. The owner of Stratstone and Evans Halshaw had £458m worth of used car stock at the end of 2018 versus £372m the year before.
Pendragon said used car stock build from last year is being cleared at lower margins as dealers look to meet volume targets.
Chief executive officer Mark Herbert said: "Notwithstanding the challenging market and uncertain macro outlook, the expected loss for the year is still disappointing. That said, we see significant addressable opportunities to improve the business and return to profitable growth.
"We are continuing to work on our review of the business ahead of our strategic update in September, but I am confident there are real opportunities for self-help that will improve the performance of the core UK motor and leasing businesses."
At 0855 BST, the shares were down 25% at 17.21p.
Russ Mould, investment director at AJ Bell, said: "Pendragon is sitting on massive amounts of used car stock which it needs to offload. Margins are also lower than expected as it looks like prices are being slashed in order to hit volume targets. And costs are going up.
"Businesses like Pendragon operate like a tread mill. They need to keep sales ticking over in order to maintain their health. If something bad happens, they fall off the tread mill and become unhealthy.
"The used car market is highly competitive and Pendragon admits that it has been inefficient with how this part of its business has been run.
"You need to consider that this is coming from a new management team, implying that strategic errors were the fault of the old team. Mark Herbert took over as CEO on 1 April, having joined from Jardine Matheson, and Mark Willis became CFO a week later.
"They've done their review and are now laying out a plan to fix the business. Unfortunately market conditions are working against them and so it is likely to be a painful recovery."