Low & Bonar tumbles as it warns on profits, announces CEO departure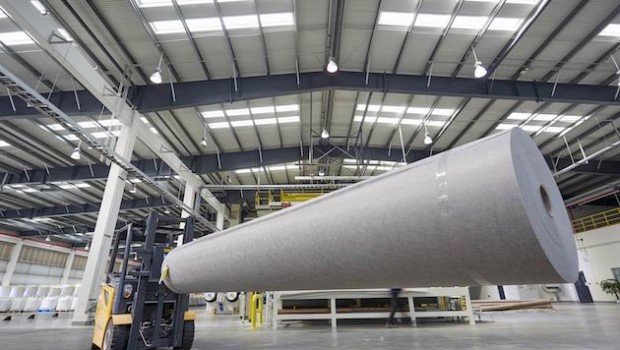 Low & Bonar was under the cosh on Monday as it warned on profits and announced the departure of its chief executive officer, Philip de Klerk.
The company said the ongoing trade spat between the US and Chinese had created "significant" uncertainty in the Chinese market, denting second-quarter sales in Asia Pacific, which are currently behind the same period a year ago.
Low & Bonar said that while the performance in the second quarter to date has been stronger than the first, the rate of improvement is below that expected due to continued weakness in the some of its end markets and the slow recovery of customer confidence in the coated technical textiles (CTT) division.
It added that although progress is being made in the CTT segment, it will take longer than expected to regain customer loyalty and improve sales. Weak demand in transport markets, notably Germany and Eastern Europe, has also been a headwind.
As a result, the group - which already warned on profits last month - expects its first-half performance to be "materially" behind that of the previous year.
"The board continues to expect the improving sales trend to underpin a stronger second half, helped by the usual seasonality in the business, and also supported by further cost reductions already in process. In light of current trading and ongoing weakness in certain markets, the board has lowered its expectations of full year performance."
The company also said on Monday that CEO Philip de Klerk will step down on 1 July. The search for a successor will not be kicked off immediately and the situation will be reviewed later in the year.
The current non-executive chairman of the board, Daniel Dayan, will become executive chairman on 2 July 2019.
Low & Bonar said a change of leadership was "required to accelerate delivery of the transformation programme initiated in late 2018".
"In addition to implementing performance improvement and cost reduction initiatives, the board will focus on completing the disposal of the civil engineering division and on exploring other opportunities to maximise shareholder value in the short-term," it added.
At 1040 BST, the shares were down 28% to 10.50p.
Canaccord Genuity, which rates the stock at 'buy' but cut its price target to 20p from 26p, said it now expects revenue to drop around 8% year-on-year in the first half from 6% previously, and for the group to be "moderately" loss-making in the period.
Broker Peel Hunt cut its estimate for November 2019 pre-tax profit by 45% to £9m and its November 2020 pre-tax profit estimate by 40% to £12m, as it downgraded its recommendation on the stock to 'hold' from 'buy' pending the disposal of the Civils business, to relieve the balance sheet pressure, and improved operating performance at CTT.