Costain shares tumble as ruling in A465 arbitration comes in against firm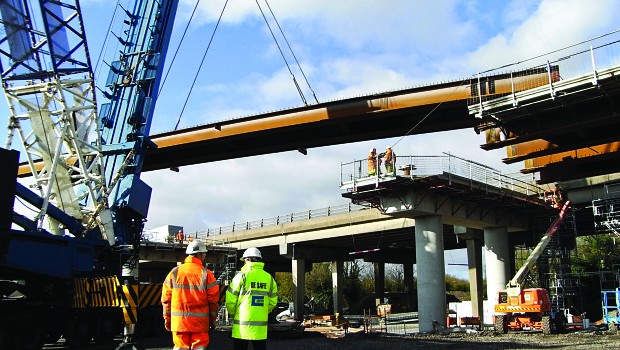 Shares in construction and engineering company Costain tumbled on Thursday after announcing it would take a £45.0m hit to revenues after an arbitration ruling regarding the hotly disputed A465 Heads of the Valley road contract came in against the firm.
The Heads of the Valley contract, expected to come in more than £100.0m over budget and two years late, has been the subject of a long-running arbitration case between the company and the Welsh government.
Costain, which pushed out the publication of its latest results to 14 September as it held out for the decision, said on Thursday that it was "disappointed" by the arbitration award, which reversed the ruling of previous adjudication awards.
The London-listed group said: "Although the arbitration award relates to the liability for the additional costs associated with the building of a specific retaining wall under the contract, it has implications for the responsibility for design information under the whole contract and therefore Costain's ability to recover these costs.
"Costain is in ongoing discussions with the Welsh Government to reach agreement on a final financial settlement and to seek recovery of costs under the contract."
However, Costain added that given the uncertainty of recovery of costs following the arbitration award, the group said half-year results for the six months ended 30 June would now include a charge of roughly £45.0m to adjust the revenue recognised under the contract.
Costain is also facing a potential £49.3m hit over disputed payments on gas stations project in Peterborough and Huntingdon.
As of 0910 BST, Costain shares had tumbled 23.24% to 40.30p.