CMC Markets sees annual profits ahead of analyst ranges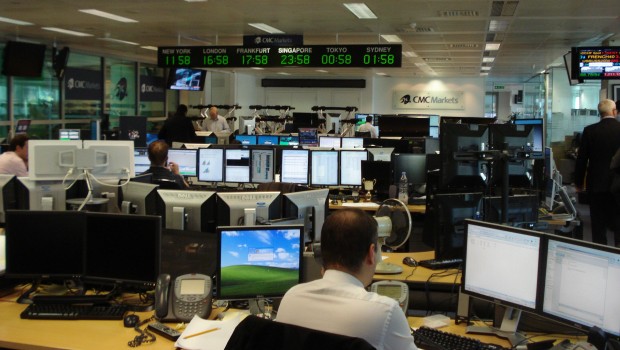 Online trading company CMC Markets said on Thursday that net operating income and pre-tax profit for the year to the end of March 2020 are expected to be "marginally" ahead of the upper end of analysts' ranges.
In its first-quarter trading update back in July, CMC said the imposition of limits by the European Securities and Markets Authority (ESMA) had resulted in a period of transition during which clients adjusted their trading behaviour to the new environment and the company adjusted its model accordingly.
"Following the stabilisation noted in the Q1 update, the board is pleased to see that net operating income has performed strongly through the summer," it said.
As a result, it now expects to exceed analysts' forecasts for net operating income of between £149.2m and £159.6m and pre-tax profit of £23.4m to £263m.
CMC's update came as it responded to an announcement by the Australian Securities and Investments Commission (ASIC), in which the regulator proposed changes similar to those already implemented in other jurisdictions, such as ESMA.
"In its consultation paper, ASIC are seeking industry comment on the proposed introduction of regulatory changes, covering binary options, leverage ratio limits, margin close-out, negative balance protection, inducements and disclosure," CMC said. It added that the regulator is required to consult with the industry before making a product intervention order.
"Fair outcomes for clients have always been a focus for CMC. Benefitting from its proprietary technology and focus on targeting higher valued experienced clients, CMC is well prepared to respond quickly and manage any regulatory changes as required," it said.
In the year to the end of March, the Australian business made up 31% of CMC's net operating income. Within that, contracts-for-difference net revenue constituted 20% of group CFD and spread bet net revenue and 17% of net operating income.
IG Group also noted the announcement by ASIC and said it still expects to return to revenue growth in 2020.
"The group has previously set out that it expected that product intervention measures would be introduced in Australia, and this consultation paper does not change the group's previously stated target revenue growth for its core business of around 3-5% per annum over the medium term," it said.
At 1300 BST, CMC shares were up 5.7% at 93p while IG shares were up 0.6% at 544.20p.