Chemring sells off military trading business for $4m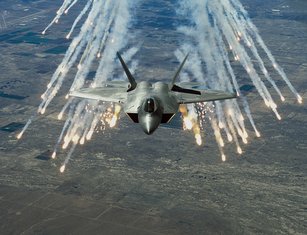 Chemring has sold its military trading business, Chemring Military Products (CMP), to US-based Global Ordnance for $4m in cash which will be used for general corporate purposes.
The company, which announced back in November that it was planning on exiting the commoditised energetics business following a strategic review, said $2.5m of the consideration was paid on completion. Additional payments of $1m and $0.5m are due on the first and second anniversaries of completion, respectively.
Global Ordnance is a veteran-owned small business that responds to the critical needs of the US government and its allies worldwide.
Located in Perry, Florida, CMP procures and delivers worldwide US-standard and non-standard ammunition, and weapons systems. In the year ended 31 October 2018, it generated revenues of $111m, and an operating profit of $11m. The business was treated as discontinued in Chemring's 2018 financial statements and was not expected to make a material contribution to operating profit for the year ended 31 October 2019.
Chief executive Michael Ord said: "I am pleased to announce the sale of Chemring Military Products to Global Ordnance. This follows our decision to exit the commoditised energetics businesses and will enable a greater focus on our growing and differentiated positions in Countermeasures & Energetics and Sensors & Information, and will improve the quality of the group and its earnings."
The company said processes to exit its remaining commoditised energetics businesses in Florida and Derby are ongoing.
At 0950 BST, the shares were up 3.4% at 148p.