Chemring says FY results will be more significantly weighted to H2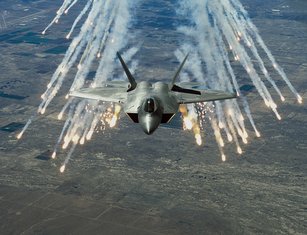 Chemring backed its full-year expectations on Thursday but warned that revenue, underlying operating profit and cash will be more significantly weighted to the second half due to operational disruption at some of its manufacturing sites.
In a statement ahead of its annual general meeting, the company said: "While there are a number of variables including increased operational execution risk, Brexit and associated international trade licensing, exchange rates and insurance recoveries in respect of the UK Countermeasures incident which occurred last August, expected deliveries in the second half are well covered by the group's current order book."
Chemring said the financial performance of the countermeasures and energetics sector in the first half is expected to be hit by both planned and unplanned operational disruption at some sites.
The phased restart programme for the UK Countermeasures site remains on track with chaff and naval decoy lines now operational. In addition, returning spectral and MTV lines to operation in the third quarter is progressing as planned, with the overall site scheduled to be at steady state manufacturing by the end of the current financial year.
Meanwhile, the Australian site has been offline to enable the change-over to F-35 Lightning II countermeasures manufacturing. The Tennessee and Norwegian sites both experienced the failure of manufacturing equipment, the causes of which have been fully investigated and necessary rectification has taken place.
Chemring said both sites are now operational and plans to recover lost production are in place for the remainder of the year.
"The order book provides excellent short-term revenue coverage for the current financial year and the multi-year nature of some contracts provides good medium-term visibility," it said.
In the sensors and information sector, progress continues to plan on the long-term US Department of Defence Programs of Record with the group maintaining its position in the explosive hazard detection, chemical detection and biological detection major programs.
"The order book, which by the nature of the segment is shorter cycle, provides good visibility of current year revenue," it said.
At 1000 GMT, the shares were down 4% to 148.80p.