AA profits slide as expected, but 'significant progress' made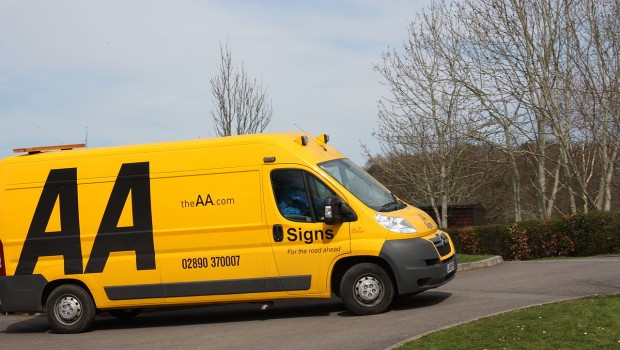 The AA's final results were on target on Wednesday as the group reported "significant" strategic progress and a new three-year breakdown cover deal with insurer Admiral.
Revenue of £979m for the year to end-January was up 2% on the prior year, with operating profit down 29% to £219m and profit before tax down 62% to £53m after £62m of what were said to be exceptionals costs and £26m of investment as part of the strategic plan.
Other measures hinted at underlying stabilisation, with profits before net finance costs, tax, depreciation, amortisation, exceptional operating items, share-based payments, contingent consideration measurement movements and pension service charge adjustments down 13% to £341m, which was in line with management's previous guidance of £335m to £345m.
Adjusted earnings per share fell 32% to 14.9p and with cash conversion dipping to 87% from 94% and net debt nudged up to £2.72bn from £2.69bn, broadly in line with expectations, the total dividend was cut to 2p per share from 5p a year ago.
Looking at the operations, the roadside recovery business upped revenues 3% to £841m as paid personal memberships decreased 1% since the half year stage to 3.21m but prices increased. New roadside contracts included an important extension with Lloyds Bank in February, alongside others with Volkswagen and Ford, plus a new "mobility" service contract with Jaguar Land Rover, where technology is used to arrange the collection and delivery of a like-for-like vehicle to the customer at the point of breakdown.
Insurance revenues and profits fell despite in-house underwriters growing motor book policies by 16% to 731,000 and home by 1.5% to 830,000, with average income per policy down as a result of the upfront cost of acquiring new policies.
In Driving Services, revenue fell 6% EBITDA fell 23% and the number of driving instructor franchises fell 12% to 2,412.
On Wednesday, the AA also announced the award of a new three-year contract with Admiral through which it will offer AA roadside assistance to its 4.3m UK motor insurance customers.
"One year into our strategic plan we have made significant progress," said chief executive Simon Breakwell, adding that the results reflect investment in the business to put "service, innovation and data at the heart of the AA".
"We recognise there is still a lot to do, but we are building from a position of strength as market leader in breakdown, with best in class customer service, a growing insurance business and a clear plan to differentiate the AA through digital capabilities and investment in connected car solutions."
The outlook for the business was felt to be "brighter than it has been for some time", with the business "now more resilient operationally".
"Looking ahead, we are confident that our strategic plan will deliver sustainable EBITDA growth and strong free cash flow generation that will enable us to delever and return long term value for our shareholders."
AA shares rose more than 4% to 94.2p after two hours of trading on Wednesday.
Broker Liberum said the successful re-bid of the Lloyds contract was an important milestone, as is the Admiral win.
"Technology remains central to the strategy driving efficiency and growing the youth demographic," analysts said but noted increased regulatory interference, with the FCA's CP/19-8 "could have an impact".