AA full-year earnings to be bang in line with guidance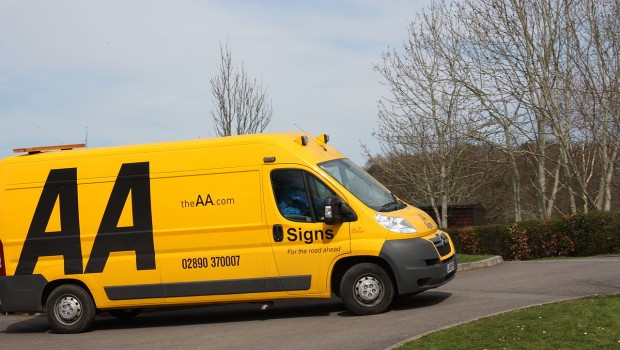 Roadside assistance and insurance company AA said on Tuesday that full-year trading profit will come in bang in the middle of its guidance range.
In an update ahead of its results for the year to 31 January, the company said it expects trading earnings before interest, taxes, depreciation and amortisation to be not less than £340m, in line with its guidance range of between £335m and £345m.
The group highlighted a solid operational performance across its roadside and insurance business and said the delivery of its strategic plan remains on track.
The AA retained or extended all its key FY19 B2B contracts, including LBG, VWG, Suzuki and JLR, in line with commercial expectations. It also won a three-year contract with Arval, a significant new business win in the fleet and leasing sector.
Business breakdown services account for around 10 million of the company's 13 million total members. Average income per business customer increased by around 5% to £21, reflecting the new contract wins and additional revenue recognised under its pay-for-use contracts.
However, paid personal memberships declined by 2% to 3.21m, with retention at just over 80%. The AA put the drop in personal memberships down to the re-phase of its summer marketing campaign and the impact of regulatory pressures and continued competitor activity. Average income per paid member rose around 3% from last year to £162, broadly in line with inflation and including the shift in new personal members taking up monthly subscriptions and selecting higher levels of service coverage with their subscriptions.
During the year, the motor policy book grew by 16% to around 731,000, ahead of the company's expectations as it returned the home policy book to growth, achieving a modest 1.5% increase to 830,000. Average income per motor and home policy fell to £69, reflecting the investment in new business growth, which has on average lower commissions compared to the rest of the book.
The AA said its in-house underwriter continues to deliver strong levels of growth. The group's underwritten motor book increased by 50% to 339,000.
Liberum, which rates the stock at 'buy', said the update points to a small beat. The brokerage nudged up its EBITDA estimate from £338m to £341m and increased its fully diluted earnings per share estimate by 3% to 14p.
Peel Hunt, which also rates the stock at 'buy', said the update confirms that EBITDA will be slightly ahead of its estimate of £335m and consensus expectations of £338m.
At 0910 GMT, the shares were up 0.5% to 92.24p.