Sector movers: Utilities and homebuilders pace gains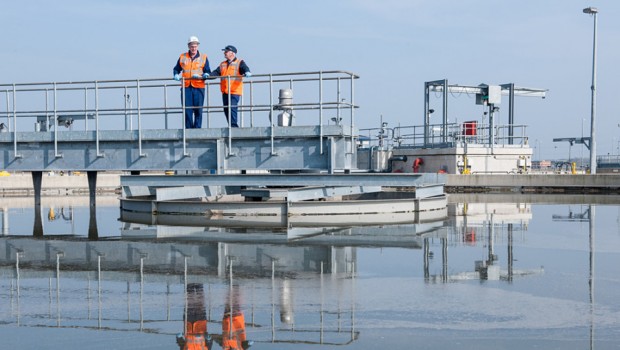 Utilities paced gains in the middle of the week on the back of a sharp drop in yields on longer-term Gilts.
Thus, alongside big gains for the likes of National Grid, Severn Trent and United Utilities, the yield on the 10-year Gilt was to be seen seven basis points lower at 0.23%.
Contributing to the decline in yields were comments from Monetary Policy Committee members Dave Ramsden and Gertjan Vlieghe who, according to Josh Mahony at IG, highlighted "the growing fear that the pandemic recovery will be more drawn out than previously speculated."
Mahony continued, saying: "With the government increasingly fearful of the impact the current work-from-home economy could have upon businesses in the UK, there is a growing fear that activity could be dented for the long-term despite fears that the worst is behind us."
Brexit was also high on the agenda in the background, amid reports of a lack of any breakthrough yet in talks between Brussels and London.
Other defensive sectors such as Beverage makers were also ahead.
But there were also strength in cyclicals, especially among homebuilders, after mortgage lender Nationwide reported a rise in UK house prices during August to reach an all-time high.
Thanks in part to pent-up demand following Covid-19 restrictions, prices rose 2% (consensus: 0.5%) on the month to £224,123, following a 1.8% increase in July.
It marked the biggest monthly jump in prices since February 2004.
Top performing sectors so far today
Gas, Water & Multiutilities 4,807.73 +3.91%
Beverages 20,048.54 +3.53%
Household Goods & Home Construction 17,788.58 +3.21%
Technology Hardware & Equipment 2,303.06 +3.18%
Health Care Equipment & Services 6,559.23 +2.52%
Bottom performing sectors so far today
Oil Equipment, Services & Distribution 4,492.54 -1.58%
Automobiles & Parts 2,647.19 -0.97%
Oil & Gas Producers 4,004.58 -0.89%
Mining 18,504.44 -0.46%
Life Insurance 6,138.14 -0.42%