Sector movers: Stocks slip as US price data provides little relief on this side of the Pond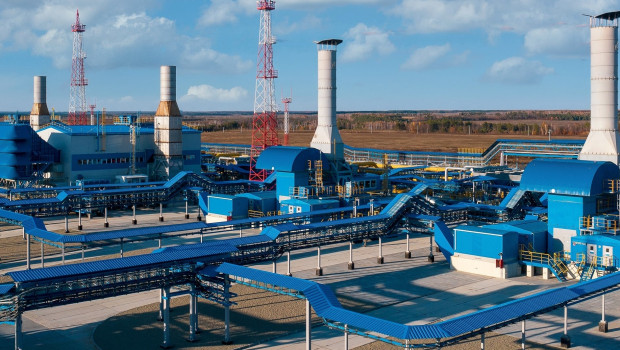 London listed stocks underperformed most of their peers around the globe on Thursday despite the release of US producer price data showing the first negative monthly reading since April 2020 as energy prices fell back.
"Part of the reason for the underperformance could be that Netherlands natural gas prices for one month delivery, have hit new record highs, moving above their previous highs in March," explained Michael Hewson, chief market analyst at CMC Markets UK.
"Even if US inflation does continue to come down in the next few months, there is no guarantee that inflation in the UK and Europe will do the same, given that Europe is much more susceptible to rising energy prices, specifically natural gas."
Indeed, in the background Dutch TTF natural gas futures were climbing higher, hitting an intra-day high of €216.6 /MWh, although by the end of trading prices had eased back.
Worth noting too, the US S&P 500 was bumping up against key technical resistance in the form of its 200-day moving average and 505 Fibonacci retracement.
Against that backdrop, Big Pharma got hit by news that Sanofi and GSK had been named in a lawsuit over the use of heartburn medication Zantac.
"Haleon appears to be being targeted, perhaps unfairly due to having only been recently spun out from GSK," chipped-in.
AstraZeneca shares were down alongside, but possibly due to investors rotating towards other areas of the market.
Homebuilders and Real Estate Investment and Services were also among the top fallers as longer-term UK Gilt yields moved higher.
Headed in the opposite direction, Big Oil was the top gainer as BP and Shell shares were lifted by positive comments out of brokers RBC and Barclays, respectively.
RBC analysts reiterated their 'outperform' recommendation on BP's shares arguing that strong commodity prices remained a tailwind for the oil majors, with the virtuous cycle of higher free cash flow, continued de-leveraging and multi-decade high shareholder returns all supporting the investment case for the company.
Regarding the latter, Barclays said the company's shares were not reflecting the outfit's ability to build a dominant energy-transition business and increase cash returns.
"We think a scaling-up of the dividend would help," they added.
Top performing sectors so far today
Oil, Gas and Coal 7,638.97 +1.91%
Automobiles & Parts 1,962.37 +1.82%
Tobacco 35,270.27 +1.09%
Software & Computer Services 1,869.05 +0.74%
Travel & Leisure 6,217.28 +0.67%
Bottom performing sectors so far today
Pharmaceuticals & Biotechnology 19,797.61 -4.64%
Industrial Engineering 14,700.46 -1.63%
Household Goods & Home Construction 12,603.50 -1.54%
Real Estate Investment & Services 2,684.59 -1.43%
Industrial Transportation 3,475.77 -1.31%