Sector movers: Real estate stocks picked apart brick by brick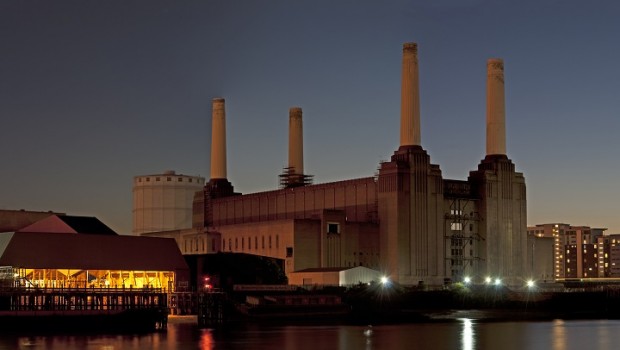 Some of the most defensive areas of the market came under pressure on Thursday, weighed down by a mix of negative company-specific news-flow and broker commentary, against a backdrop of rising Gilt yields.
Broker commentary around the real estate space was especially downbeat, with analysts at Numis downgrading shares of Capital & Counties to 'reduce' as the real estate cycle moved further into what they termed the 'twilight' stages.
Their peers at Jefferies were in a similar frame of mind, telling clients: "Tax changes risk choking off the foreign capital underpinning high-end commercial property valuations. We expect a NAV correction to impact in 2018 with Hammerson & intu's $10bn merger a one-off cost savings exercise. Brexit may have softened but we think the political risk of the UK economy becoming more Caracas-on-Thames than Singapore-on-Sea has yet to be priced in."
SSE accounted for the bulk of weakness in the Electricity space, alongside losses for ABF and Capital Counties in their respective sectors, Food producers and Real Estate investment services.
Weighing on ABF was the disappointing overseas performance at its Primark unit, which detracted from the record 9% year-on-year jump in sales over the Christmas period. according to analysts at Accendo Markets.
ABF also reported a 13% drop in revenues from sugar and guided towards a bigger than previously expected fall in full-year profits and sales from the segment on the back of "significantly lower" EU sugar prices following the removal of production quotas.
Top performing sectors so far today
Industrial Metals & Mining 4,257.84 +2.03%
Forestry & Paper 20,885.66 +1.44%
Financial Services 11,145.87 +0.65%
Chemicals 14,393.97 +0.55%
Life Insurance 9,260.97 +0.42%
Bottom performing sectors so far today
Electricity 7,664.91 -2.99%
Food Producers & Processors 8,058.44 -2.56%
Real Estate Investment & Services 2,842.97 -1.62%
Tobacco 53,376.85 -1.21%
Oil Equipment, Services & Distribution 13,419.55 -1.20%