Sector movers: Rally in sterling calms jitters, but analysts still mixed in their opinions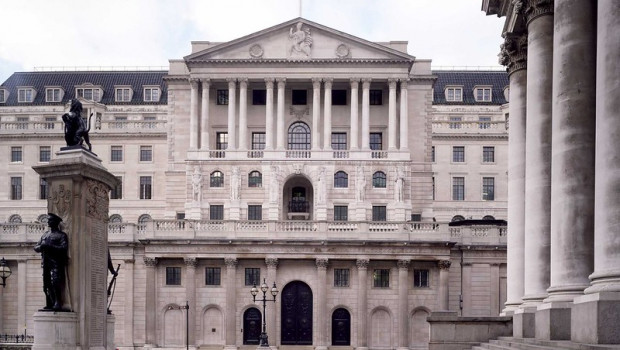 Interest rate sensitive segments of the stock market rebounded at the end of the third quarter with market participants somewhat comforted by strength in Sterling, although that took some of the shine off the top-flight index which barely managed to edge into the green.
The FTSE 100 ended the day up by 0.18% to 6,893.81 whereas the second-tier index climbed 2.25% to 17,168.34.
Two-year Gilt yields ended lower and the pound added 0.48% to 1.1170, although 10-year Gilts edged up a little.
"The FTSE 100 is lagging on a day that has once again shone the limelight on the UK a week on from the chancellor's highly contentious mini-budget," said Josh Mahony, senior market analyst at IG.
"[...] From a market perspective, the pound has managed to recoup the entirety of the budget sell-off against the euro and dollar, but the gilt markets tell us another story."
Mahony also pointed to an upwards revision to the Office for National Statistics's estimate for gross domestic product growth in the second quarter as a factor behind the improved mood of investors.
Earlier, ONS had announced that GDP expanded at a quarter-on-quarter pace of 0.2% over the three months to June, up from an earlier estimate of -0.1%.
That, he said, "helped alleviate fears that the UK was in recession as claimed by the Bank of England, but pressures are sure to ramp up as we move towards a difficult second half of the year."
Mahony also noted how the Office for Budget Responsibility was now expected to publish its initial budget forecasts on 7 October.
For their part, analysts at Saxo Bank said it was too early to draw conclusions about a climax reversal in sterling.
Although the pound had reversed all of the plunge triggered against the US dollar by the announcement of Chancellor Kwarteng's mini-budget, which began at around 1.12 "really 1.1500 was a more significant starting point for the recent slide."
Top performing sectors so far today
Household Goods & Home Construction 8,945.77 +5.06%
Real Estate Investment Trusts 2,135.27 +4.83%
Real Estate Investment & Services 1,995.30 +3.63%
Personal Goods 27,857.20 +3.39%
Life Insurance 5,854.78 +2.91%
Bottom performing sectors so far today
Aerospace and Defence 4,564.66 -2.76%
Personal Care, Drug and Grocery Stores 3,945.95 -1.95%
Automobiles & Parts 1,222.48 -1.60%
Tobacco 34,391.92 -1.29%
Industrial Metals & Mining 6,643.62 -0.85%