Sector movers: LSE leads financial pack as software slumps with Sage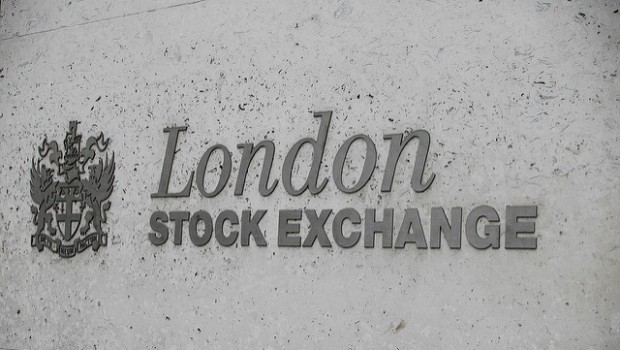 Financial services were the top moving sector on the London bourse on Wednesday, led higher by LSE after Morgan Stanley said in an earnings preview that it sees upside surprise as we head into FY17 results on 2 March.
The bank said 4Q17 volumes across secondary markets (cash equity, Italian fixed income and derivatives) have been robust and this has carried on into 2018 with volumes year-to-date around 20% year-on-year on a like for like basis.
Also on the topic of London Stock Exchange Group, Sky News reported that the hedge fund which planted the dynamite under the firm's boardroom last year was now fuelling expectations of a £15bn takeover bid from a transatlantic rival.
The channel reported that The Children's Investment Fund Management chief Sir Christopher Hohn had investors last week that he saw further consolidation among exchanges as an inevitability.
He reportedly predicted that a takeover bid from either Chicago Mercantile Exchange parent CME Group, or Intercontinental Exchange - which owns the New York Stock Exchange - was looking more and more likely for at least a chunk of LSE.
Mining was also a winner during the afternoon, with Mexico-based precious metals miner Fresnillo shining after it reported record annual silver production in its fourth quarter production update, totalling 58.7 moz including Silverstream.
Software and computer services were leading the bottom end of the index, with accounting software developer Sage in the doldrums.
The firm earlier reported that it increased sales slightly below target in the first three months of its financial year as it invested "heavily" in sales training to allow sales to accelerate in coming months.
Top performing sectors so far today
Financial Services 11,237.73 +0.82%
Oil Equipment, Services & Distribution 13,898.70 +0.57%
Mining 19,035.32 +0.42%
Real Estate Investment & Services 2,903.93 +0.41%
Industrial Metals & Mining 4,135.21 +0.28%
Bottom performing sectors so far today
Software & Computer Services 2,263.47 -2.74%
Forestry & Paper 20,481.74 -2.11%
Aerospace and Defence 4,902.96 -2.00%
Pharmaceuticals & Biotechnology 12,442.89 -1.99%
Beverages 20,472.93 -1.88%