Sector movers: Lenders start December on front foot, Citi and Goldman upbeat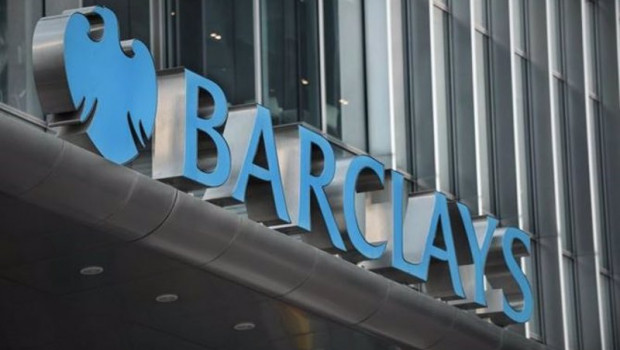 Financials paced gains in the first trading session of December with lenders' shares faring best as analysts weighed in with further positive views on the outlook for the sector.
In the background meanwhile, and in a further boost for the sector, yields on longer-term US Treasuries were noticeably higher, adding seven basis points to 0.92%.
From a more fundamental point of view, in a research note sent to clients, analysts at Citi pointed to the prospect for an update on banks' dividend policies from "several" European regulators over towards mid-December.
Citi expected those would signal a resumption of capital returns in 2021.
Lloyds was the lone UK-listed lender among the buy-rated banks with the highest scores resulting from their valuation screens.
Analysts at Goldman Sachs also came out with positive research on lenders, telling clients that a "thin" UK-EU free trade deal looked "achievable" - even if it had taken a bit longer than expected.
They also offered what they termed a "significantly" above consensus view on the outlook for growth, projecting that UK gross domestic product would rebound by 7% in 2021 and a further 6.2% in 2022.
To take note of, economic strength was expected to feed into foreign exchange markets, supporting an 8% advance in the pound's value against the US dollar to 1.44.
And lenders' shares - alongside those of homebuilders - were both sensitive to FX moves and improving growth, they said.
Stock in Virgin Money UK in particular snapped higher, after Bank of America said that continued deposit growth was good for credit quality while falling time deposit costs might help smaller banks like it.
Insurers were also prominent on the leaderboard as stockmarkets across the globe started December on the front foot.
Linked to the above, writing in Project Syndicate, 2013 Economics Nobel Prize winner, Robert Schiller, argued that sky-high stock prices could be justified by low levels of interest rates.
Top performing sectors so far today
Fixed Line Telecommunications 1,525.32 +6.07%
Banks 2,605.80 +5.56%
Industrial Metals & Mining 4,111.10 +4.68%
Life Insurance 6,886.54 +4.49%
Industrial Transportation 2,357.61 +4.09%
Bottom performing sectors so far today
Personal Goods 37,538.74 -2.60%
Software & Computer Services 1,830.55 -2.13%
Technology Hardware & Equipment 2,030.95 -0.39%
Industrial Engineering 14,034.08 -0.05%
Leisure Goods 24,530.20 -0.05%