Sector movers: Investment banking, Home construction stocks pace slight bounce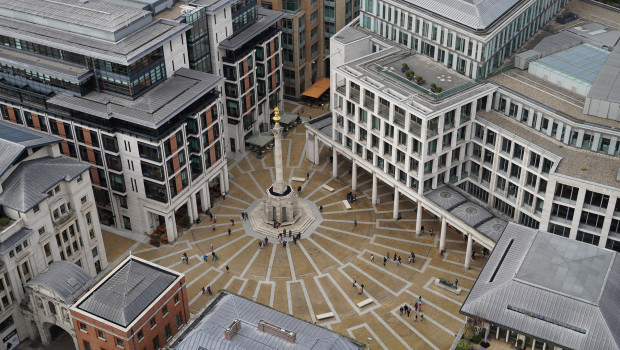 Shares of investment banking and brokerage services firms paced a modest bounce in the stockmarket on Tuesday, following a rout on Wall Street during the previous session.
Worth noting, the US Department of Labor was scheduled to publish an eagerly-awaited report on consumer price inflation in April that some economists were hoping would reveal at least a local peak in headline CPI.
But traders remained very cautious.
"Stomach-churning volatility continues to dominate financial markets. After the sharp falls of last Friday and yesterday, some cautious buying has come in, but it looks like the best that they buyers can muster is a holding action for now," said IG chief market analyst Chris Beauchamp.
"[...] Selloffs like these are never one-way affairs, so we can't rule out a bounce, but since recession concerns appear to be rising by the day it is unlikely that equities will be able to sustain this for too long."
Homebuilders were right behind on the leaderboard, catching a bid as longer-term government bond yields on both sides of the Pond slipped.
At last count, the yield on the benchmark 10-year Gilt was off by 10 basis points to 1.855%.
Going in the other direction, Automobiles&Parts and Precious Metals and Mining were again at the bottom of the pile.
Top performing sectors so far today
Investment Banking and Brokerage Services 11,775.08 +2.91%
Household Goods & Home Construction 12,406.75 +2.63%
Leisure Goods 17,583.93 +2.32%
Industrial Engineering 13,657.02 +2.27%
General Industrials 6,184.05 +1.87%
Bottom performing sectors so far today
Automobiles & Parts 2,078.37 -1.66%
Precious Metals and Mining 10,979.71 -0.10%
Alternative Energy 0.00 0.00%
Alternative Investment Instruments NULL 0.00%
Automobiles and related providers NULL 0.00%