Sector movers: Inflation worries drag on stocks, Defence issues wanted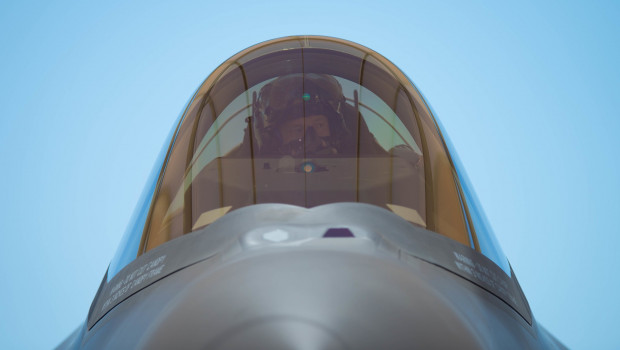 Cyclical issues fared worst at the start of the week amid ongoing heightened concerns around the war in Ukraine and its potential duration.
Also dampening the mood was a worse than expected reading on Chinese CPI in March which arrived alongside reports at the weekend of higher numbers of Covid-19 cases in China.
Data due out over the course of the week in multiple jurisdictions, not least in the UK and US, was expected to highlight the difficult balancing act that central banks were facing in their attempts to rein in prices without derailing economies.
Against that backdrop, IG chief market analyst, Chris Beauchamp, told clients: "While Chinese CPI didn't rise by a particularly terrifying amount, the PPI figure suggests that the inflation surge isn't going away, something that US data should reinforce later in the week.
"Beleaguered global markets will hope that earnings from Thursday onwards provide some better news to support stocks, as at present investors appear to be retreating from risk once again in the absence of more encouraging headlines."
For his part, Mislav Matejka at JP Morgan reiterated his 'overweight' stance on UK stocks given their "very attractive" valuations, the fact that they had the highest dividend yields from among key regions and a low beta.
Going the other way, and continuing with the defensive theme, traders pushed BAE Systems's stock to a fresh record high while Chemring's rose to its best level in just over a decade.
Airline stocks also fared well, in anticipation of a further recovery in tourism over the Easter break.
Figures published on Monday showed that passenger numbers reached their highest level since the start of the Covid-19 pandemic, thanks in part to the stripping of all Covid-19 restrictions in the UK.
WizzAir stock did best within its sector during the session, although it was still in the process of putting in a floor following the sharp selling that ensued after the start of the conflict in Ukraine.
Top performing sectors so far today
Aerospace and Defence 4,746.40 +1.83%
Travel & Leisure 6,697.75 +1.17%
Telecommunications Service Providers 3,270.91 +1.03%
Medical Equipment and Services 9,012.56 +0.95%
Banks 3,208.42 +0.71%
Bottom performing sectors so far today
Automobiles & Parts 2,241.98 -3.67%
Electronic & Electrical Equipment 9,207.12 -2.52%
Chemicals 13,019.58 -2.47%
Industrial Engineering 14,948.17 -2.46%
Industrial Transportation 3,512.86 -2.29%