Sector movers: Industrials stocks diverging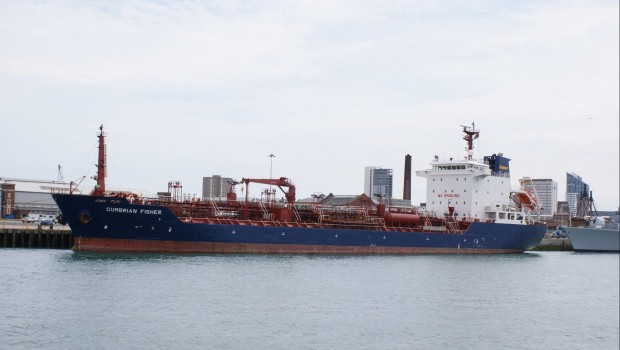 Industrial stocks were big movers up and down, with transport stocks among the fallers, while industrial metals and engineers were on the rise.
Industrial transportation's sinking feeling was led by shipping broker Clarkson after Peter Anker, president of brokerage and investment banking, sold more shares.
Anker and his wife sold 52,059 and 41,647 shares respectively at a price of 2,725p to gross £2.55m between them. This comes in the wake of the pair's sale of 72,941 shares earlier in the month at 2,750p and 17,500 share disposal at 2,635p in July, making more than £5m of sales since the start of summer.
August's interim results showed a fall in profits at the shipping services company, flagged in an April profit warning, but chief executive Andi Case said the shipping industry was "seeing the return of more positive fundamentals that will ultimately generate increased activity and higher freight rates".
A day earlier, there were reports of the likely disruption to transport in the event of a no-deal Brexit, with trains and planes potentially prevented from running from Britain to the continent.
If the divorce next March occurs without a deal in place, the government's technical advice admitted the haulage industry could be affected. The Freight Transport Association said: "Without secure, safe and timely logistics movements between the UK and the EU, on which many schools, hospitals, shops and other businesses have come to rely, they will find it difficult to source goods in the short to medium term, while new trading arrangements are confirmed. That would create the very real risk of shortages and empty shelves."
Electricity was again the biggest faller as SSE continued to search for a new level after its profit warning on Wednesday.
One of the leading risers was the engineering sector, with Weir Group up almost 4%, Rotork up nearly 3%, Spirax-Sarco, IMI up around 2%, while Smiths Group, which has results out next Friday, up less than 1%.
US industrial production rose by 0.4% month-on-month in August, ata showed on Friday afternoon, the third consecutive monthly gain and lifting the yearly growth rate to 4.9%, the best since the end of 2010.
Miners were prominent risers too, bolstered by a two-week high in London copper prices.
"BHP Billiton and Anglo American are in demand today after China announced a broadly positive set of economic announcements overnight," said David Madden at CMC Markets. "The industrial production and retail sales reports showed growth on the previous month, and topped economists' forecasts. It is worth noting that fixed asset investment report fell to yet another record-low, and it is worrying for the long-term prospects of China."
Firmer progress by gold too, noted Ken Odeluga at City Index, "rising into a seam opened by dollar weakness," noted . "This does suggest precious metals price recovery may be somewhat dependent on how long the greenback tarries though."
He also observed "uncoiling consumer cyclical tensions" in the Footsie: "Reckitt Benckiser, Kingfisher, DCC, TUI, BT and others are near the top of the benchmark, even as sterling – admittedly a dwindling drag of late – holds near six-week highs."
European trade hopes were a boost to some sectors following the meeting between EU trade commissioner Cecilia Malmstrom and White House trade representative Robert Lighthizer earlier i the week, which produced a potential November date for a partial deal. Malmstrom later noted that "lots of work remains this autumn".


Top performing sectors so far today
Forestry & Paper 24,023.50 +2.25%
Industrial Engineering 12,614.27 +1.84%
Industrial Metals & Mining 4,306.33 +1.69%
Household Goods & Home Construction 16,991.88 +1.48%
Aerospace and Defence 5,419.11 +1.25%
Bottom performing sectors so far today
Electricity 6,742.91 -1.62%
Industrial Transportation 3,179.16 -0.97%
Gas, Water & Multiutilities 4,757.22 -0.44%
Mobile Telecommunications 3,737.65 -0.44%
Health Care Equipment & Services 7,690.83 -0.35%