Sector movers: Household Goods and Home Construction pummeled as Gilt yields hit highest level in over a decade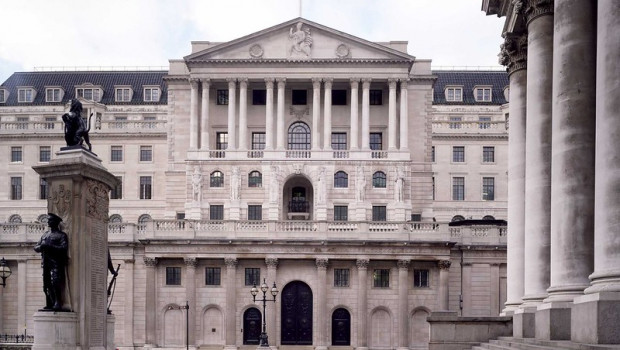 Household Goods and Home Construction were pummeled at the start of the week as fixed-income and equity investors played catch-up with the losses seen in other regions over the bank of holiday.
Ahead of the Bank of England's and US Federal Reserve's policy announcement scheduled for Thursday and Wednesday, respectively, the yield on the benchmark 10-year Gilt reached its highest mark since May 2011, climbing by 16 basis points during the session to reach 3.295%.
Tobacco stocks however managed to retain a bid and continued to trade near their 52-week highs.
Banks meanwhile were one of the few beneficiaries of rising interest rates.
Aerospace and Defence names also finished on the up as the situation in Ukraine took a turn for the worse after the four Ukrainian regions under Moscow's control accelerated their plans for referendums on joining the Russia Federation.
While possibly a reaction to recent quick advances by Ukrainian forces in the northeast of the country, analysts in the City voiced concern that such a move could make it that much harder to reach a negotiated end to the war.
Top performing sectors so far today
Automobiles & Parts 1,679.30 +1.39%
Tobacco 36,792.72 +0.76%
Banks 3,391.85 +0.75%
Aerospace and Defence 4,579.80 +0.52%
Electronic & Electrical Equipment 7,995.63 +0.27%
Bottom performing sectors so far today
Household Goods & Home Construction 10,131.81 -5.17%
Real Estate Investment Trusts 2,405.70 -4.21%
Industrial Transportation 3,024.29 -4.03%
Non-life Insurance 3,120.51 -2.98%
Investment Banking and Brokerage Services 12,136.06 -2.83%