Sector movers: Home builders pace gains, Evraz drags on Industrial Metals and Mining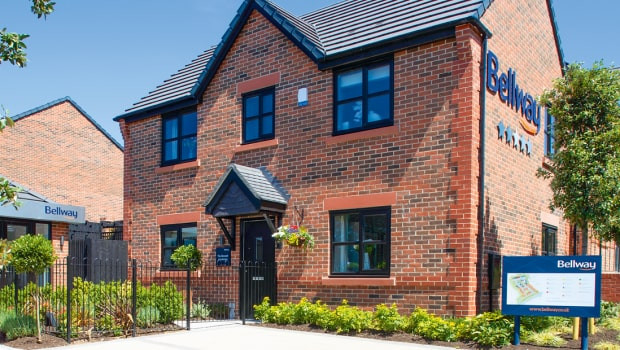 Households Goods and Home Construction shares bounced to the top of the leaderboard at the start of the week, following a report at the weekend that the bill to remedy unsafe cladding on buildings between 11-18m high could be less than £1bn and not the £4bn claimed by the government.
According to the same news, a recent Select Committee report had argued that contributions for resolving the problem should not come from just the lists housebuilders, but rather from a wide group of companies.
In the background, it was an all-around good day for cyclicals after top Ukrainian, US and Russian officials all sounded a cautiously optimistic note regarding the state of negotiations aimed at ending the conflict.
The opposite was the case for the more defensive areas of the market.
As IG chief market analyst Chris Beauchamp commented: "Equity markets have rediscovered much of their optimism it seems today.
2Sharp falls in oil prices, and indeed in other commodities, have temporarily assuaged fears about rampant inflation, and with that in mind investors are looking to try and pick up some bargains."
Nevertheless, it was Industrial Metals&Mining that ended the session at the bottom of the pile.
Dragging on that sector, it was announced that steel-maker Evraz and three other firms were set to be deleted from all FTSE Russell indices.
Top performing sectors so far today
Household Goods & Home Construction 14,147.05 +4.03%
General Industrials 6,118.54 +3.76%
Investment Banking and Brokerage Services 12,383.79 +3.63%
Industrial Transportation 3,864.54 +3.31%
Industrial Engineering 15,920.06 +3.22%
Bottom performing sectors so far today
Industrial Metals & Mining 7,395.89 -5.03%
Precious Metals and Mining 12,230.82 -2.20%
Oil, Gas and Coal 6,574.69 -1.60%
Tobacco 31,569.59 -0.88%
Travel & Leisure 6,574.96 -0.56%