Sector movers: Higher-than -expected CPI sparks profit-taking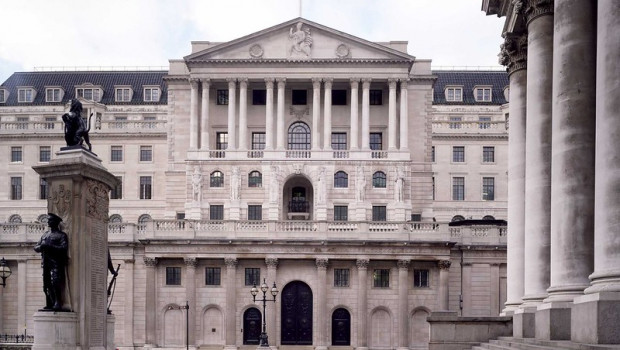 Cyclical areas of the market such as Autos&Parts and interest-rate sensitive segments such as homebuilders and REITs paced losses on the FTSE 350 following the release of a worse-than-expected reading for UK consumer prices in July.
The Office for National Statistics reported a 40-year high for the year-on-year rate of consumer prices in the UK of 10.1%, against 9.4% for June and economists' forecasts of 9.8%.
In response, the yield on the benchmark 10-year Gilt moved higher by 16 basis points to 2.289%, although Sterling was unmoved.
Commenting on the latter, Dow Jones Newswires cited Saxo Bank analyst John Hardy as saying that: "When rate moves don't support a currency, it is starting to behave somewhat like an emerging market currency, a dangerous signal for the sterling, where we watch for a break of [GBP/USD] 1.2000 to usher in a test of the cycle lows below 1.1800, but possibly even the pandemic panic lows closer to 1.1500."
Some City-based traders cited profit-taking for the move lower in UK stocks, but at least for the US, analysts at Bank of America cautioned that historically the S&P had never put in a final bottom while the sum of the average of the 12-month trailing price-to-earnings multiple and year-on-year CPI had been north of 20.0.
Oil and Gas on the other hand rebounded a bit, helped by the release of data in the States showing a larger-than-expected drawdown in crude oil stockpiles over the week ending on 12 August.
Top performing sectors so far today
Beverages 29,648.71 +0.97%
Tobacco 36,440.79 +0.92%
Oil, Gas and Coal 7,588.65 +0.75%
Investment Banking and Brokerage Services 13,547.53 +0.60%
Personal Care, Drug and Grocery Stores 4,233.34 +0.44%
Bottom performing sectors so far today
Automobiles & Parts 1,850.65 -4.27%
Household Goods & Home Construction 11,956.81 -4.15%
Real Estate Investment Trusts 2,844.00 -2.06%
Life Insurance 6,817.27 -2.05%
Electronic & Electrical Equipment 8,861.21 -1.88%