Sector movers: Goldman boosts Cairn Energy, Tullow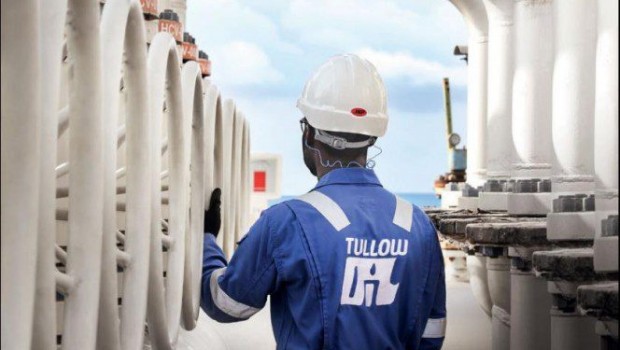 News that Ocado had inked a partnership agreement with US chain Kroger light a fire under the market and the wider sector on Thursday, pushing Food & Drug Retailers to the top of the leaderboard.
As part of the agreement to provide its expertise in building up to 20 distribution warehouse across the States, Kroger would take a 5% stake in the company.
Elsewhere, battered gas and utility stocks got a reprieve as yields on longer-dated US Treasuries took a breather after their recent torrid run higher.
Oil & Gas producers were also wanted, albeit with investors now apparently seeking out some of the smaller outfits following recent gains.
With that theme in mind, analysts at Goldman Sachs upgraded shares of both Cairn Energy and Tullow to 'buy'.
Flush with the increased cash-flows that will revert to Cairn, courtesy of expectations of higher oil prices for longer, Goldman estimates that the company was set to turn cash positive at the end of 2019, instead of still being saddled with $50m of debt, as per the Reuters consensus.
Cairn was also recruited into the investment bank's Conviction List.
As regards Tullow, Goldman said it now saw "upside risk" to production from its the TEN FPSO over the backhalf of 2018 to 2019.
According to the analysts, that should allow the reintroduction of a dividend (which was halted in 2014) in early 2019.
Goldman explained that after the recent broad-based rally, European Exploration & Production stocks were pricing in a price of oil of around $60, which was broadly in-line with their longer-term forecasts.
The investment bank's forecasts called for oil over 2018 to 2020 to trade at $78, $70 and $60, respectively.
Oil Equipment and Services names on the other hand were moving a tad lower, with analysts at Kepler Cheuvreux pointing out to clients that the long-term agreement for engineering services on six projects signed by Petrofac the day before were "limited in size", pegging the amount of the related support contract at only "a few million euros".
It also pointed out that the company was expected to issue a new bond in coming days.
Top performing sectors so far today
Food & Drug Retailers +3.93%
Leisure Goods +3.59%
Gas, Water & Multiutilities +3.26%
Oil & Gas Producers +1.89%
General Retailers +1.59%
Bottom performing sectors so far today
Industrial Transportation -3.64%
Automobiles & Parts -2.33%
Oil Equipment, Services & Distribution -0.51%
Banks -0.48%
Tobacco -0.25%