Sector movers: Forestry and Paper stocks bid higher after upbeat industry forecasts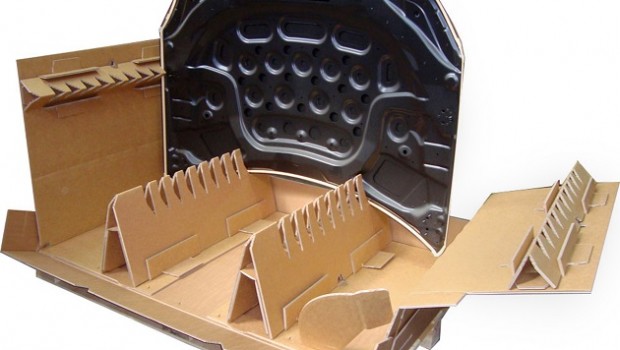 Cyclicals were at the fore on Wednesday, with Forestry and Paper stocks topping the leaderboard on the back of upbeat medium-term projections from two trade groups.
Benefitting the likes of DS Smith, Technavio predicted that the market for rigid plastic food trays
Was set to grow by $2.55bn over 2020-24, resulting in a compound annual rate of growth of 5% over that time horizon.
P&S Intelligence meanwhile projected that the global market for corrugated boxes would expand from $180.9bn in 2019 to $284.6bn by 2030, for a CAGR of 4.3% over that time span.
"The e-commerce sector, which already valued $3.5 trillion in 2019, continues to expand, on account of the heavy discounts available on online shopping portals, increasing penetration of smartphones and usage of mobile data, and rapid developments in the delivery ecosystem," P&S said in a statement.
Investors also sought out shares in the Leisure space, likely in anticipation that they too would be beneficiaries of the second wave in the Covid-19 pandemic.
Travel and Leisure issues meanwhile were higher alongside as stock in Ryan Air and Wizz Air got a boost from upwards target price revisions out of analysts at Morgan Stanley.
The broker noted that airlines as a sector were up around 40% from their March lows and said that while short-term trading trends have been deteriorating, there is upside risk of a gradual return to flying.
"Once this materialises, investor focus could shift to the recovery plays. We think RYA and Wizz remain the best plays for recovery."
Top performing sectors so far today
Forestry & Paper 17,640.50 +3.19%
Tobacco 29,139.77 +2.39%
Travel & Leisure 6,356.29 +2.31%
Leisure Goods 23,969.01 +2.23%
Life Insurance 5,792.76 +2.15%
Bottom performing sectors so far today
Oil Equipment, Services & Distribution 3,887.25 -1.88%
Fixed Line Telecommunications 1,252.93 -1.64%
Real Estate Investment Trusts 2,396.36 -0.73%
Oil & Gas Producers 3,801.99 -0.55%
Mining 18,346.17 -0.16%