Sector movers: Financials pace gains, defensives hammered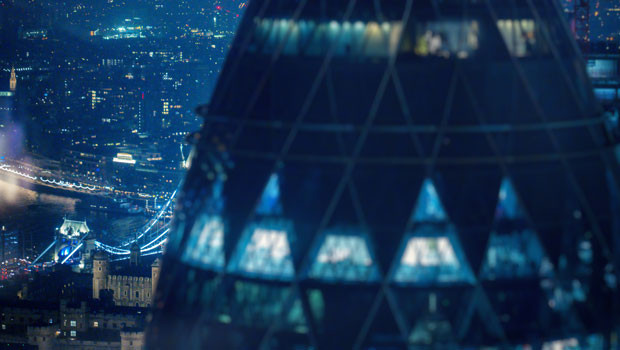 Cyclicals did best on Wednesday following the release of US fourth quarter gross domestic product data that many economists said kept hopes for a 'soft landing' in the US alive.
Nevertheless, several of those also appeared inclined not to hold their breaths so to speak given authorities past record in that regard.
Against that backdrop, banks and insurers accounted for the bulk of the gains in the stock market.
Worth noting, longer-term UK Gilt yields were higher in the background in the wake of the latest US data.
Likely key in Gilts' behaviour was heightened speculation that the US Federal Reserve would slow its pace of rate hikes again at its 1 February meeting.
In turn, some were expecting that the Bank of England might soon turn a new leaf.
"Soon, we expect the Monetary Policy Committee to shift from increasing rates to emphasising that rates will need to stay at elevated levels for a long time in order to bring down underlying inflation," economists from BNP's Markets 360 team said in a research note, Dow Jones Newswires reported.
Top performing sectors so far today
Industrial Transportation 3,822.39 +3.84%
Non-life Insurance 3,280.08 +2.19%
Food Producers 6,335.01 +1.79%
Life Insurance 7,929.12 +1.56%
Banks 3,810.13 +1.45%
Bottom performing sectors so far today
Beverages 26,512.11 -5.17%
Tobacco 33,257.08 -1.02%
Pharmaceuticals & Biotechnology 20,193.93 -0.92%
Electricity 10,654.38 -0.79%
Gas, Water & Multiutilities 5,914.91 -0.37%