Sector movers: Financials and Oil pace gains, China and OPEC+ in the spotlight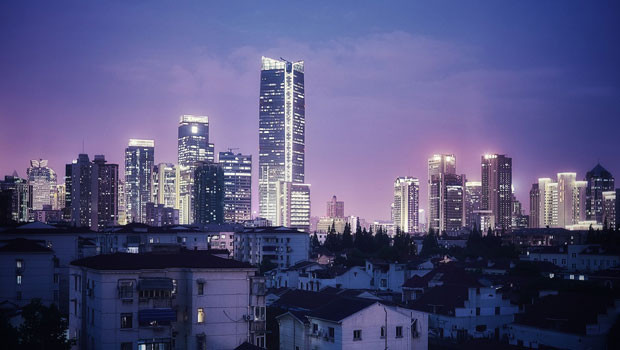 Financials and Miners paced gains in the stock market on Tuesday following news that authorities in China wanted to strengthen vaccination rates among those over 80.
Analysts at MUFG said the news regarding vaccinations was a step in the right direction, but that it would not "prevent further economic disruption in the near-term should COVID cases continue to rise sharply and restrictions need to be re-tightened heading into year end."
"However, the outcome from the briefing has disappointed more optimistic expectations for an imminent shift away from zero-COVID," MUFG added.
Even so, the likes of HSBC, Prudential and StanChart all bounded higher, tracking the 5.24% jump seen overnight in Hong Kong's Hang Seng Index.
Miners were right behind, benefitting from the same reopening hopes as was Oil&Gas.
In the case of the latter however, other factors may have been at work.
Among them, in remarks to CNBC, Goldman Sachs's global head of commodities, Jeff Currie, stuck to his forecast for a $110 a barrel price of Brent for 2023.
Currie also said that at its 4 December meeting the Organisation of Petroleum Exporting Countries and their main allies would have to decide whether to accommodate weakness in Chinese economic growth.
"I think there is a high probability that we do see a cut [...] also you're going to get a response out of China this week."
On that note, in remarks made after the close of markets in London, International Monetary Fund boss, Kristalina Georgieva, said the risks to Chinese growth were on the downside.
Like Currie, Georgieva said there was "very high uncertainty" and that the Washington-based lender might need to revise down its projections.
"China does have fiscal space to boost its economy and counter any pressure for the growth to go down," Georgieva said, according to Bloomberg.
"We have been supportive in looking into what China can do. A policy more effective for China itself and for its role in the world economy."
After the October OPEC ministerial meeting, where the cartel announced a 2.0m barrel reduction in output, Saudi's energy minister said that cut would continue until the end of 2023 and that if further reductions were needed "we always remain ready to intervene."
Further muddying the waters, barring a last-minute agreement on a G-7 proposal for a price cap on Russian oil exports, following opposition from Poland, harsher measures agreed by the European Union in May were set to go into effect on 5 December.
As an aside, in mid-November, the Biden administration told a court that Saudi Crown Prince, Mohammed bin Salman, had immunity against a civil lawsuit brought against him over the killing of Saudi journalist Jamal Khashoggi, due to his status as the sitting head of a government.
A court was expected to take up the decision in December.
Top performing sectors so far today
Banks 3,275.67 +3.28%
Industrial Metals & Mining 7,709.90 +3.06%
Oil, Gas and Coal 8,397.61 +1.63%
Life Insurance 6,587.31 +1.36%
Personal Goods 33,111.45 +1.19%
Bottom performing sectors so far today
Electronic & Electrical Equipment 8,969.23 -4.20%
Automobiles & Parts 1,271.19 -2.26%
Industrial Transportation 3,639.66 -1.87%
Industrial Support Services 10,225.87 -1.71%
Software & Computer Services 1,873.22 -1.69%