Sector movers: Commodity names slip after weak Asian PMIs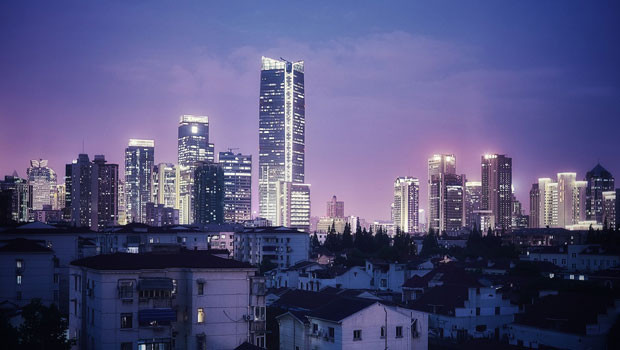 Oil and Gas, as well as Industrial Metals names were under pressure at the start of the month following the release of weaker-than-expected readings on Chinese manufacturing during the month of July.
The official factory sector Purchasing Managers' Index released on Sunday fell from a reading of 50.2 for June to 49.0 in July (consensus: 50.4).
Covid-19 restrictions in cities including Tianjin were tightened during the month and officials in Shenzhen have committed to measures to curb an outbreak.
That was on top of still high raw material prices and weaker economic growth around the world.
As an aside, at the weekend, the Financial Times reported that European governments had dialed back attempts to curb trade in Russian oil, postponing a plan to keep Moscow out of the Lloyd's of London maritime insurance market out of concern of triggering an oil price spike.
In response, front-dated Brent crude oil futures dropped 3.76% to $100.2 a barrel on the ICE, while September copper futures were off by 1.01% at $3.5375 a pound on COMEX.
Separately, it was reported that property sales by China's 100 biggest developers shrank at a year-on-year pace of 39.7% in July, after a 43% plunge during the previous month.
However, Caroline Bain said that the second consecutive monthly rise in a sub-index for construction in China had yet to be reflected in Chinese steel prices.
"We think this reflects higher state-led infrastructure spending, as the property sector remains in the doldrums," she explained.
"For now, steel prices in China have not tracked the pick-up in construction sector activity, but it should at least put a floor under prices in the coming months."
Top performing sectors so far today
Banks 3,326.36 +3.53%
Retailers 3,416.43 +1.72%
Aerospace and Defence 4,852.36 +1.44%
Electricity 11,228.40 +0.89%
Household Goods & Home Construction 13,010.97 +0.76%
Bottom performing sectors so far today
Electronic & Electrical Equipment 9,100.83 -2.00%
Oil, Gas and Coal 7,250.14 -1.94%
Industrial Metals & Mining 6,557.61 -1.49%
Life Insurance 6,532.64 -1.40%
Industrial Transportation 3,421.76 -1.29%