Sector movers: Brexit talks drag on lenders, Tobacco and Pharma find favour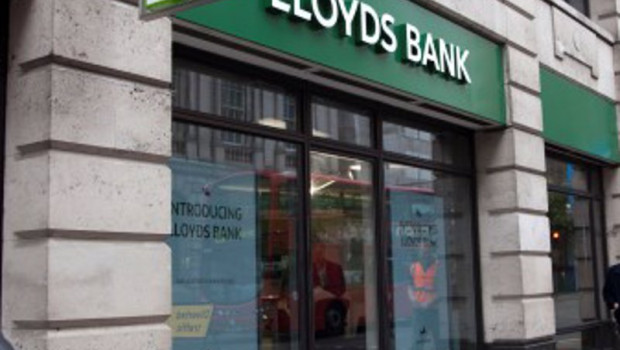 Stocks came under pressure at the start of the week as the clock on Brexit talks continued to run down amid negative news-flow out of Brussels at the weekend regarding prospects for a deal.
The UK's top negotiator, David Frost, had travelled to the European Union's capital the day before to resume negotiations but limited progress had apparently only been made around fishing rights in UK waters post-Brexit.
Earlier, one UK official was reported as having said that some progress was needed by the end of Monday in order for talks to continue.
According to Cabinet Office Minister, Penny Mordaunt, a deal was "still possible", but differences regarding the so-called 'level playing field' between the two sides remained the biggest obstacle.
She reportedly also said that if no compromises could be found then the UK was ready to leave on so-called Australia terms, without a deal that is.
On the flip side, some progress was made on fishing rights post-Brexit and the elimination of the clauses in the UK Internal Market Bill that might fall afoul of previous arrangements with the EU.
Against that backdrop, the yield on the benchmark 10-year Gilt was down by eight basis points at 0.28% with lenders' shares tracking them lower.
The pound was lower alongside as well, giving back 0.59% to 1.3362, but off its session lows.
Shares of UK homebuilders also fell, on worries about the potential hit to the domestic UK economy in the absence of a deal.
Going the other way were defensives, with tobacco stocks bouncing back.
Ahead of British American Tobacco's pre-close trading update on 9 November, analysts at Barclays Research said they expected the firm's results to come in at the upper end of guidance.
Earnings per share growth might even hit the company's previous 7% target, although any profit uplift would probably be reinvested in its Next Generation Products.
AstraZeneca was also higher, boosting Pharmaceuticals, after Morgan Stanley upgraded its shares from 'equalweight' to 'overweight'.
"The rotation out of momentum, sterling strength and deterioration in vaccine sentiment has created a buying opportunity heading into a positive pipeline and earnings risk set-up in 2021," the broker said.
For some observers however, gains in the likes of British American Tobacco, Imperial Brands, AstraZeneca, Diageo and GlaxoSmithKline were all about weakness in the pound given that they all report in US dollars.
Top performing sectors so far today
Tobacco 29,805.12 +4.03%
Leisure Goods 25,166.22 +2.18%
Beverages 23,370.82 +1.35%
Mobile Telecommunications 3,016.86 +1.16%
Pharmaceuticals & Biotechnology 16,845.39 +1.12%
Bottom performing sectors so far today
Banks 2,616.18 -2.94%
Household Goods & Home Construction 16,936.44 -2.74%
Real Estate Investment & Services 2,595.45 -2.55%
Technology Hardware & Equipment 2,038.84 -2.45%
Food Producers & Processors 7,013.75 -2.05%