Sector movers: Autos and Parts pace losses amid broader weakness in markets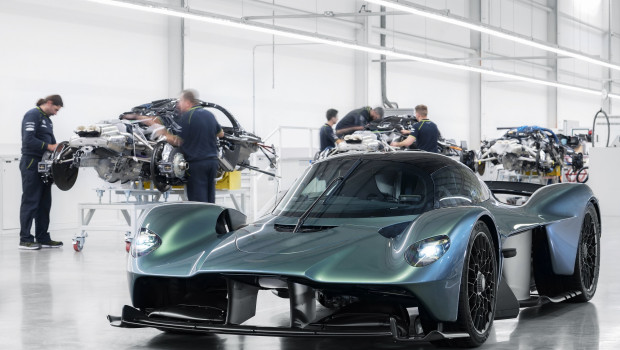 Automobiles and Parts paced losses on the FTSE 350 on Thursday as the heightened tensions from the war in Ukraine from the day before, given the country's importance to the sector's supply chains.
Nevertheless, the current accelerated central bank moves around the world to tighten policy were another clear factor behind the move lower.
In that regard, Michael Hewson, chief market analyst at CMC Markets UK, attributed the new leg lower in Aston Martin's share price to concerns that the carmaker might need to raise fresh capital to alleviate its debt load.
"It was only a couple of weeks ago the company completed a £654m rights issue, however a downbeat broker note has added to concern that it may well only serve as a sticking plaster and not resolve its longer-term issues," he said.
In terms of the selling pressure on the broader market, analysts at Berenberg pointed out how the US S&P 500 had now spent 119 trading days beneath its 200-day moving average.
That benchmark had only surpassed the 100-day mark on two prior occasions over the past 30 years, during 2000-03 and 2008-09.
"Notably, though, in the two previous downturns, the S&P 500 suffered much of its loss in value after surpassing 100 consecutive days - the index declined by a further c50% (2000-03) and c40% (2008-09) before troughing," they said in a research note sent to analysts.
"Overall, we think that it is too soon to take on unhedged equity exposure; instead, we would continue to employ active hedging strategies."
Going the other way on the back of the news of Russia's partial mobilisation was Aerospace and Defence, alongside Oil, Gas and Coal.
Top performing sectors so far today
Industrial Metals & Mining 6,728.08 +1.08%
Food Producers 5,164.96 +0.32%
Aerospace and Defence 4,726.77 +0.26%
Oil, Gas and Coal 8,106.82 +0.21%
Alternative Energy 0.00 0.00%
Bottom performing sectors so far today
Automobiles & Parts 1,439.16 -8.40%
Industrial Transportation 2,908.03 -6.30%
Real Estate Investment Trusts 2,315.43 -4.36%
Investment Banking and Brokerage Services 11,932.33 -3.90%
Industrial Engineering 12,760.89 -3.28%