Sector movers: Autos and Parts, Industrial Metals pace losses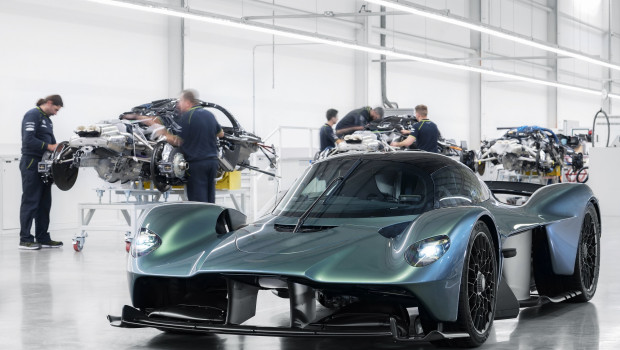 Cyclicals paced losses on the FTSE 350 at the end of the month with a retreat in shares of Aston Martin to fresh lows punctuating another weak for its sector.
Driving the selling were reports that the carmaker was looking to raise funds to safeguard its future, wanting to significantly strengthen its financial position as it ramps up investment for its next-generation platforms and future electrification strategy.
By session's end, Aston Martin had lost a further 8% of its market value having surrenders over twice that amount at one point during the session.
Automobiles and Parts was weaker at the pan-European level alongside with the Stoxx 600 sector gauge giving back 3.1% on Thursday for a year-to-date loss of approximately 30%.
Industrial Metals and Mining was another big loser amid growing worries of at least a mild recession in the developed world.
Those concerns drove a 6% drop in Ferrexpo, a manufacturer of high-grade iron-ore pellets used in steelmaking.
Top performing sectors so far today
Alternative Energy 0.00 0.00%
Alternative Investment Instruments NULL 0.00%
Automobiles and related providers NULL 0.00%
Banking NULL 0.00%
Beverages NULL 0.00%
Bottom performing sectors so far today
Automobiles & Parts 1,611.26 -7.83%
Personal Goods 26,467.80 -4.68%
Real Estate Investment Trusts 2,695.97 -4.09%
Industrial Metals & Mining 6,524.92 -4.02%
Food Producers 5,926.63 -3.65%