FTSE 250 movers: Thomas Cook back from the dead, Spire slumps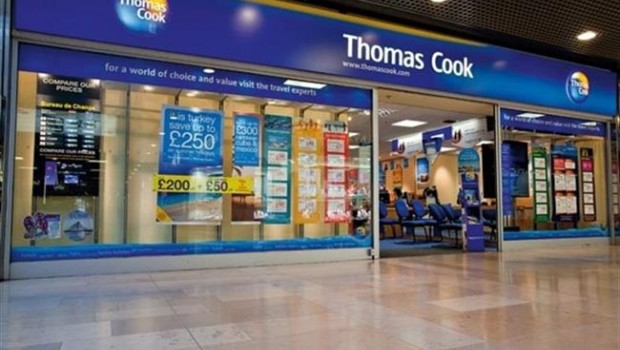 London's FTSE 250 was up 0.07% at 18,341.83 in afternoon trade on Wednesday, as Thomas Cook staged a desperate recovery after a series of negative sessions.
Tour operator Thomas Cook was in the green for a change, despite being slated for demotion from the index after having suffered heavy losses in the aftermath of its profit warning last week and plummeted over 70% since the start of the year.
Chairman Frank Maysman also purchased 373,000 shares in the company at 21.6p, while the company's investor relations team rang some institutional investors to put them "at ease about its balance sheet", FT Alphaville reported.
Analysts at Jefferies and Numis both looked to put retail investors at ease about the balance sheet too, suggesting Thomas Cook can avoid an emergency cash call, with the latter noting that management are now guiding to Q1 underlying EBIT to be broadly flat versus the prior year, having previously expected a deterioration.
Jefferies said its central thesis is that Thomas Cook can avoid a capital raise given its "unconditional extended flexibility regarding bank covenants", expected progress on profitability via strategic initiatives and capacity cuts, a possible stake sale in an airline estimated around £1.1bn, and a "dislocation" between what estimate leverage before its 2013 rights issue and what the estimated level in the first quarter of 2019, "circa 25%+ lower".
Transport operator Stagecoach surged after its first-half numbers came in ahead of expectations and guidance was upgraded.
The company's adjusted earnings were ahead of expectations, which primarily reflected the "positive resolution" of contractual matters for the now-defunct South West Trains franchise, as well as "strong profitability" at the Virgin Rail Group.
Redrow and Bellway, along with brickmaker Ibstock, were on the rise as strategists at Barclays said that while investors are broadly positioned for the withdrawal agreement to be rejected, there is see scope for material share price moves in the housebuilding sector, particularly in the event the deal is passed or if it receives an emphatic rejection by Parliament.
"Broadly speaking, if we compare the long-term prospective price-to-earnings ratios of the housebuilders with their current multiples, we conclude that the market is pricing in a 26-35% cut in earnings per share," it said.
IP Group rose as its 'overweight' rating and target price of 1,000p was reiterated by Barclays analysts after portfolio company Ultrahaptics, which uses haptics technology to create sensations of touch in mid-air, completed a £35m fundraising.
At the other end of the spectrum, Spire Healthcare and Kier dropped on rumblings that they face demotion from the index in its quarterly reshuffle later this month after sustained periods of poor shareprice performance.
Any changes will be based on company market values from the close of trading on Tuesday and will be confirmed after the close of trade on Wednesday evening.
Finally, Hunting and Weir were under pressure after the world's largest oilfield services provider, Schlumberger, warned on Tuesday that its fourth-quarter North America revenues were likely to drop because of bigger-than-expected price declines in hydraulic fracturing.
Market Movers

FTSE 250 (MCX) 18,341.83 0.07%

FTSE 250 - Risers
Thomas Cook Group (TCG) 28.78p 26.67%
Stagecoach Group (SGC) 178.64p 16.15%
Redrow (RDW) 501.00p 7.10%
CLS Holdings (CLI) 224.00p 5.16%
Ibstock (IBST) 213.80p 5.11%
Bellway (BWY) 2,629.00p 5.08%
Go-Ahead Group (GOG) 1,693.00p 5.02%
IP Group (IPO) 121.60p 4.83%
Greencore Group (GNC) 185.60p 4.42%
Inmarsat (ISAT) 428.40p 4.31%
FTSE 250 - Fallers
Spire Healthcare Group (SPI) 109.90p -4.68%
Aveva Group (AVV) 2,437.20p -4.35%
Meggitt (MGGT) 503.00p -3.68%
Plus500 Ltd (DI) (PLUS) 1,417.00p -3.54%
Hunting (HTG) 547.50p -3.52%
Weir Group (WEIR) 1,444.50p -3.41%
Playtech (PTEC) 421.40p -3.30%
Indivior (INDV) 98.82p -3.21%
Kier Group (KIE) 407.00p -3.14%
Vesuvius (VSVS) 504.00p -2.98%